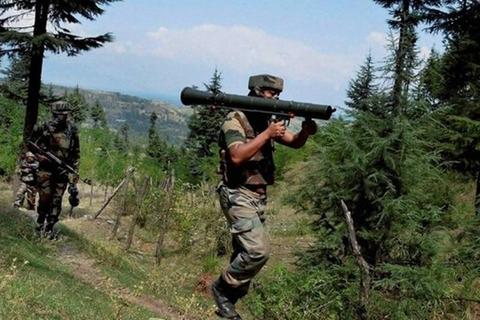 The Indian Army on Friday confirmed to the members of Parliament's defence standing committee that its units crossed the LoC and carried out "surgical strikes" over a "wide arc" in Pakistan-occupied Kashmir.
According to a report in Times of India,  Army vice-chief Lt Gen Bipin Rawat, in his 15-minutes briefing to the parliamentary panel,  also made it clear that the "surgical strikes" could be repeated if the ground situation warranted such a course of action.
He added that though the Indian DGMO informed his Pakistani counterpart that the surgical strikes were a "one-off" action, the future course depended on whether Pakistan fulfils its promise of not allowing its territory to be used by terrorists targeting India.
It was for the first time that the Indian Army briefed members of Indian Parliament on the "surgical strikes" after the Indian DGMO made a public statement in this regard.  
According to the report, Lt Gen Bipin Rawat informed the panel that the commando action was based on specific inputs that terrorists were present at terror launch pads across the LoC and that they preparing to attack targets in Jammu and Kashmir.
Lt Gen Rawat pointed out that the Army carried out "surgical operations" in "self-defence" as the Army had vital and concrete inputs about the looming infiltration bid by terrorists from different locations along LoC.
He also informed the panel that action against terror outfits was being explored since the Pathankot attack and that the Uri terror strike forced the armed forces to execute their plan.