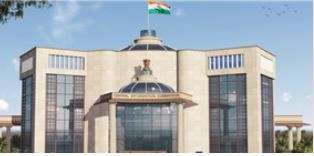 In the Central Information Commission, the Centre has appointed Sudhir Bhargava as new Chief Information Commissioner (CIC). The government has also appointed four new Information Commissioners. 
The Commission has a sanctioned strength of 11, including the CIC.
Bhargava, who is Information Commissioner in the CIC, has been appointed as new chief of the panel, said highly placed sources. 
President Ram Nath Kovind has approved the appointment of former IFS officer Yashwardhan Kumar Sinha, former IRS officer Vanaja N Sarna, former IAS Neeraj Kumar Gupta and former Law Secretary Suresh Chandra as Information Commissioners in the Central Information Commission. 
The only woman in the CIC will be Sarna, a 1980-batch Indian Revenue Service (Customs and Excise) officer, who was the Chief of the Central Board of Excise and Customs (CBEC).
All the bureaucrats appointed by the government have retired this year.
After recent retirements of Chief Information Commissioner R K Mathur and Information Commissioners Yashovardhan Azad, Sridhar Acharyulu and Amitava Bhattacharyya, the Commission, the highest adjudicating authority in RTI matters, was left with three Information Commissioners, prompting activists to approach the Supreme Court on the issue of vacancies.
The Supreme Court had asked the Centre and states to maintain transparency in appointments of Chief Information Commissioner and Information Commissioners and upload the details of search committees and applicants on the website.
(With PTI inputs)