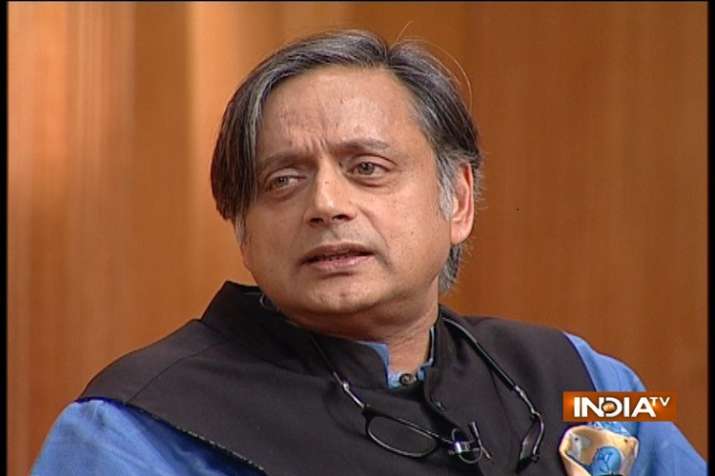 The term 'surgical strike' has been given by the Modi government, otherwise such actions against Pakistan have been undertaken by the UPA government too. They had never publicly discussed those, said senior Congress leader Shashi Tharoor.
The Congress MP appeared in Aap Ki Adalat on Saturday and was quizzed on national security issue by India TV Editor-In-Chief Rajat Sharma.
Tharoor defended Congress President Rahul Gandhi's comment on surgical strike and said Gandhi termed the politicisation of surgical strike as 'khoon ki dalali.'
Backing Prime Minister Narendra Modi's dynamism, Tharoor said PM Modi's personal energy is commendable and I laud the way he spreads the power of India across the world.
"It is good that Prime Minister Narendra Modi has toured 60 nations, but it is the responsibility of the government to make the country aware about the achievements made by his foreign visits," Tharoor said.
"None of our neighbouring countries are maintaining friendly relations with India. Indians are not being allowed to apply for jobs in Maldives," he added.
"There may be difference of opinions in politics, but there should not be any differences when talking about national security," said the senior Congress leader.
On being quizzed over Doklam, Tharoor maintained that the standoff at Doklam has been diffused.
"I believe in the words of the government on the issue," he said.
Watch video: This what Congress leader Shashi Tharoor said on national security issue
Watch full video: