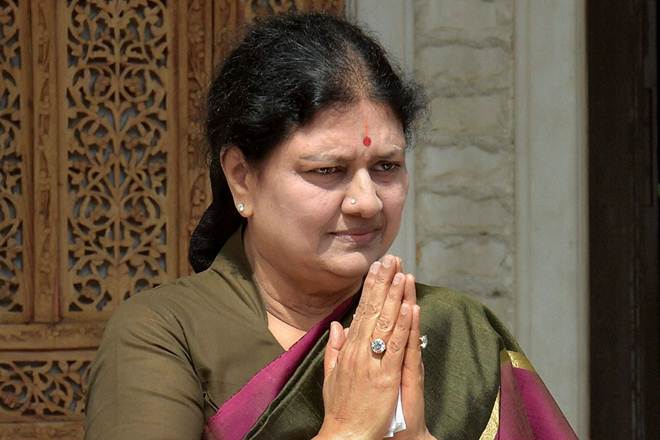 Jailed AIADMK leader VK Sasikala has been granted a five-day parole by the court to visit her unwell husband in Chennai.
Sasikala's husband M Natarajan (74) had recently undergone liver and kidney transplant from a brain-dead donor. He was admitted to hospital last month after a multiple organ failure.
The AIADMK leader, who has been in jail for past eight months on charges of corruption, was denied parole when she requested it earlier this week on the grounds that her application was incomplete.
Meanwhile, TTV Dhinakaran, Sasikala's nephew, also arrived at the Bengaluru Central Prison with a group of supporters.
Former Tamil Nadu chief minister Jayalalithaa's close aide, Sasikala, is serving a prison term in Bengaluru since February after the Supreme Court upheld her conviction by a special court in a disproportionate assets case.