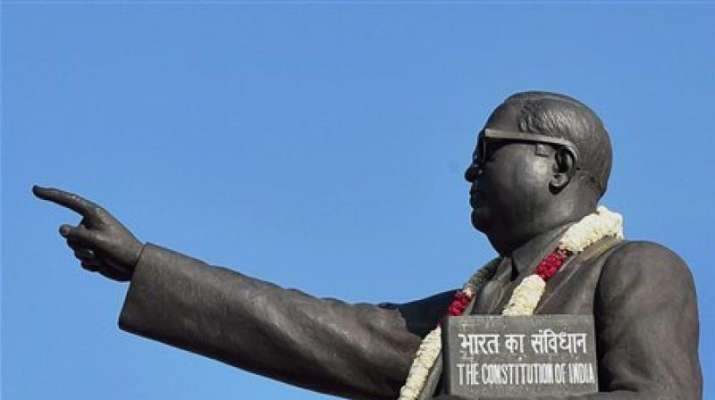 After facing flak over installing a saffron colour statue of Dalit icon B.R. Ambedkar, district authorities in Budayun in Uttar Pradesh on Tuesday changed its colour to the blue.
The saffron statue, unlike the usual blue, was installed in Dugraiyya village on Monday after the earlier one was vandalized on Saturday.
Officials said the new statue was ordered from Agra and the maker had sent its picture to the district authorities. The authorities, in turn, shared it with the villagers. The statue was installed after the approval by the villagers.
The saffron statue was seen as an effort by the BJP government to impose saffron - a colour representing the Bharatiya Janata Party (BJP).
In the past too, the government has been criticised by the opposition for imposing saffron colour. The Lal Bahadur Shastri Bhawan, which houses the office of the Chief Minister, was painted saffron and later even the Haj Committee office was painted saffron.