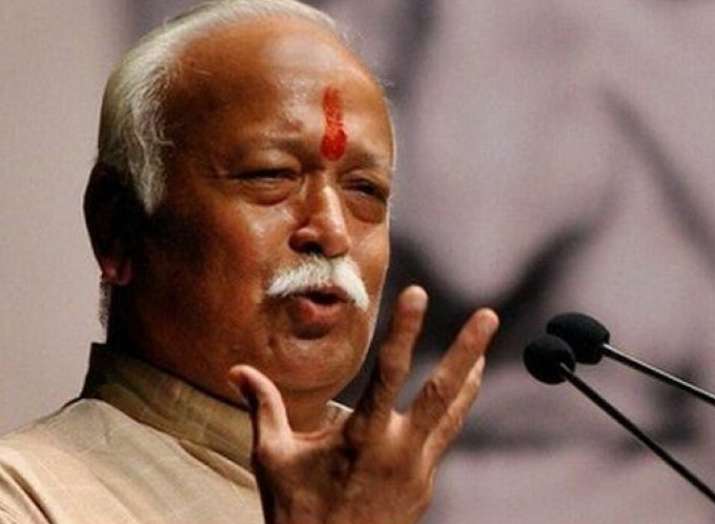 Underlining the importance of the construction of the Ram temple at the disputed site in Ayodhya, RSS chief Mohan Bhagwat on Sunday said that the "root of our culture" will be severed if the temple is not "rebuilt".
The RSS chief also added that the Ram temple was destroyed by foreign forces and not by Muslims of India. 
"The Muslim community in India did not destroy the Ram Mandir. Indian nationals can't do such a thing. Foreign forces destroyed temples here to demoralise Indians," Bhagwat said while speaking at a Viraat Hindu Sammelan at Dahanu in Palghar district.
"But today, we are independent. We have the right to rebuild whatever was destroyed because these were not just temples but the symbols of our identity," he said. 
The RSS chief also insisted that the Ram temple will be built at the same place where it was.
"If the Ram Mandir (in Ayodhya) is not rebuilt, the root of our culture will be cut. There is no doubt that the temple will be built at the spot where it was," Bhagwat said. 
The Ram Janmabhoomi-Babri Masjid dispute is presently under consideration of the Supreme Court.
Hitting out at opposition parties, the RSS chief blamed them for the recent caste violence in several parts of the country. 
"Those whose shops have been shut (those who lost out in elections) are now inciting people to fight on issues of caste," Bhagwat added.
Watch Video: Ram Temple will be built where it was, says RSS chief Mohan Bhagwat
(With agency outputs)