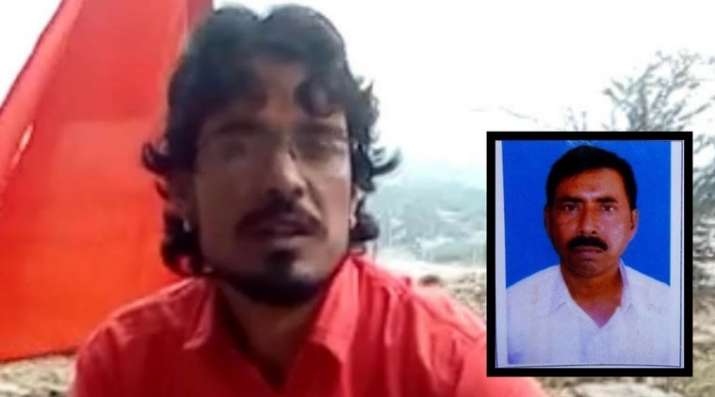 The horrific killing of a Muslim migrant labourer from West Bengal in Rajsamand that sent shockwaves across the country for the killer's blatant disregard for law and humanity could be a case of mistaken identity, the Rajasthan police have claimed.
On December 6, 48-year-old migrant labourer Mohammed Ashraful, who hailed from Malda in West Bengal, was hacked to death and his body burnt. The accused, Shambhu Lal Regar, even got his minor nephew to film the entire murder on camera.
The matter gained prominence when the video uploaded by Regar with inflammatory religious remarks caused unrest in some areas of the state.
However, Regar has now reportedly told police that his target was somebody else and that Ashraful fell victim to a case of mistaken identity.
"He wanted to kill one Ajju Sheikh because he was in contact with a girl whom Shambhu regarded as his sister. But we suspect Shambhu had an affair with her," A Hindustan Times report cited Rajendra Singh Rao, police circle officer of Rajsamand, as saying.
Ajju, too, was a labourer like Afrazul from Malda and used to work in Rajsamand. Shambhu had only spoken to Ajju on phone and did not recognise him, the police officer said.
Having resolved to kill him, Shambhu went to a market at Jhalchakki and enquired about Ajju. When he couldn't find Ajju, he asked one labourer for his mobile number.
"Either the labourer misheard Shambhu, or he thought that since Shambhu needs to get some work done, why not help Afrazul, probably his acquaintance, get some work. He then gave Afrazul's number to Shambhu," Rao said.
Shambhu called Afrazul on December 5 and did not bother to confirm his identity as he found his voice similar to that of Ajju.
  "That day Afrazul was in Nathdwara. On December 6, he called Afrazul at 9 am again and asked him to come as he wanted a boundary wall of a plot constructed," the police officer said.
At around 10:30 am he had tea with Afrazul at a teashop about a kilometre from the spot where Afrazul was killed.
The girl at the centre of the hate crime had allegedly eloped with a migrant labourer Mohammed Bablu Sheikh to Malda in 2010. Her mother and uncle went to Malda and brought her back from the place but she was taken to Malda again after a couple of months, allegedly by Ajju.
According to the police, Shambhu got indoctrinated through hate videos on internet and used to spend hours watching videos on both Hindu and Muslim extremism.