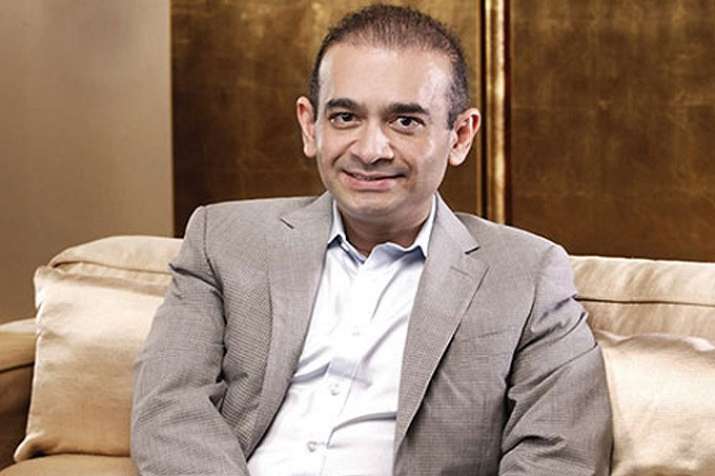 The Interpol on Monday issued issued a Red Corner Notice (RCN) against absconding diamantaire Nirav Modi in connection with the multi-crore Punjab National Bank (PNB) scam.
The Central Bureau of Investigation (CBI) had approached Interpol last month seeking issuance of RCN against Nirav Modi. The RCN is expected to empower police agencies of 190 member-countries to locate and arrest Nirav Modi. CBI has also sought a RCN against Nirav's brother Nishal Modi, who was allegedly involved in the biggest banking fraud in the country's history.
Red Corner Notice issued against Nirav Modi by Interpol in connection with #PNBScamCase pic.twitter.com/pOeE09SCUy

— ANI (@ANI) July 2, 2018
Nirav Modi along with his wife Ami -- a US citizen, brother Nishal -- a Belgian, and uncle Mehul Choksi -- Gitanjali group's promoter, had fled the country in January first week this year, before the PNB approached CBI with a complaint against his companies for allegedly cheating through fraudulent issuance of Letters of Undertakings (LoUs) and Foreign Letters of Credit (FLCs).
CBI recently charged both Nirav Modi and Choksi separately.
The high-profile PNB scam first came to light in February earlier this year when two of its employees orchestrated the fraud amounting to a loss of roughly Rs 11,400 crore.
The bank, in its official statement to Bombay Stock Exchange, said that the two employees bypassed the bank's core banking system to raise payment notes to overseas branches of other Indian banks. The PNB says on the basis of fraudulent Letters of Understanding (LoUs), Nirav Modi and his associates borrowed Rs 280 crore in bank credit and used the same LoUs to raise further capital from other banks. 
Well, this is not the first time that PNB has seen trouble emerging from its dealings with the gems and jewellery sector. The bank was one of the lead lenders in the Winsome Diamonds case, where the company's promoters defaulted on nearly Rs 5,000 crore in bank loans.