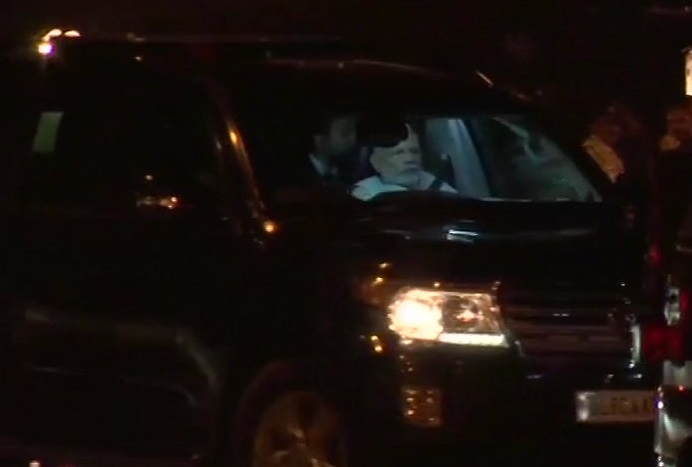 Prime Minister Narendra Modi on Sunday paid a visit to Goa Chief Minister Manohar Parrikar at the Lilavati Hospital in Mumbai, where he is undergoing a treatment since Thursday. 
Parrikar is suffering from Pancreatitis and is being treated at the suburban Bandra hospital under the care of noted oncologist P Jagannath.
A few hours ago, the hospital had issued a press statement to debunk theories floating in media about the former defence minister's health. 
"It has been brought to our notice, various malicious and misleading reports/rumours are floating around in the Electronic/Print media with regards to the health of Hon Chief Minister of Goa. We categorically deny all such rumours. We reiterate that Hon Chief Minister of Goa is being treated and is responding well to the treatment," the hospital statement read. 
https://twitter.com/ANI/status/965230969715351552
Meanwhile, the Budget session of the Goa Legislative Assembly beginning tomorrow will be curtailed to three days till February 21, owing to ill health of the chief minister.
 
The Business Advisory Committee (BAC) of the Assembly will meet tomorrow after the customary address of Governor Mridula Sinha, deputy Speaker Michael Lobo said here today.  "We will curtail the session to three days considering ill health of the chief minister," Lobo said.  Earlier, the session was supposed to culminate mid-March. 
Due to proposed rescheduling, the Budget would be tabled on February 20 instead of February 21 and the Vote on Account would be passed on the last day of the session i.e February 21, he said. 
When asked whether Parrikar would be attending the session, Lobo said the doctors have asked him not to attend the House. 
"The questions which were supposed to be discussed during the current session would be postponed for the next session," the deputy Speaker said. 
It is not clear who would present the Budget in absence of Parrikar.
Leader of Opposition Chandrakant Kavlekar said the Opposition parties have no reservations if the session is curtailed as the chief minister is genuinely ill.  
Parrikar's office on Friday issued a statement stating that the chief minister will be attending the Assembly session.
Watch video: PM Modi visits Goa CM at Lilavati Hospital