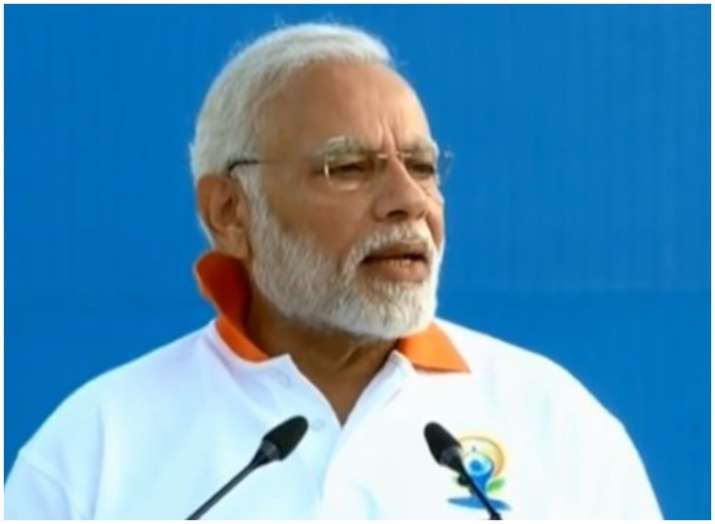 On the occasion of 4th International Yoga Day, on Thursday, Prime Minister Narendra Modi addressed a huge gathering at the Forest Research Institute (FRI) in Dehradun, Uttarakhand.
Here are important excerpts from PM Modi address:
Uttarakhand has played an important role in Yoga: Modi
I wish all Yoga lovers, a very happy Yoga Day: Modi
Yoga brings us all together: Modi
This was the first proposal in UN which was accepted in a record time: Modi
In today's fast-changing time, Yoga binds together a person body, brain and soul, hence making one experience a feeling of peace: PM Modi
Yoga is one of the unifying forces in the world: Modi
Yoga Day has become a mass movement: Modi
Yoga is constant yet evolving: Modi 
International Yoga Day, commonly known as Yoga Day is being observed on Thursday all over the world. Prime Minister Narendra Modi joined thousands of volunteers performing yoga asanas in Uttarakhand's Dehradun. Many Union ministers will join similar events across the country. 
The exercise in Dehradun was held in the picturesque lawns of the FRI in the lap of the Himalayas.   
​​International Day of Yoga is celebrated annually on 21 June since its inception in 2015. Prime Minister Narendra Modi in his UN address suggested the date of June 21. 
Watch PM Modi's full speech at International Yoga Day 2018 celebrations in Dehradun here: