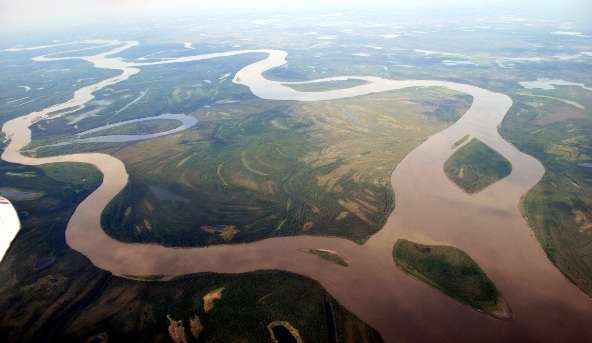 Prime Minister Narendra Modi's ambitious Rs 5.5 lakh crore Rivers Inter-link plan is a large-scale civil engineering project that aims to link rivers through a network of reservoirs and canals across India.
The mission of this programme is to ensure greater equity in the distribution of water by enhancing its availability in drought-prone and rainfed areas.
Why interlinking of rivers
PM Modi's project has plans to interlink more than 60 rivers across India, including the Ganges, aiming to reduce floods in some parts and water shortages in other parts of the country.
The idea behind this mammoth project is to deal with the problem of drought and floods afflicting different parts of the country at the same time. It also targets to decrease farmers' dependency on uncertain monsoon rains and bringing millions of hectares of cultivatable land under irrigation.
The National Perspective Plan envisions about 150 million acre feet (MAF) or 185 billion cubic metres of water storage along with building inter-links.
These storages and the interlinks will add nearly 170 million acre feet of water for beneficial uses in India, enabling irrigation over an additional area of 35 million hectares, generation of 40,000 MW capacity hydro power, flood control and other benefits, says a Wikipedia page on ILR plan.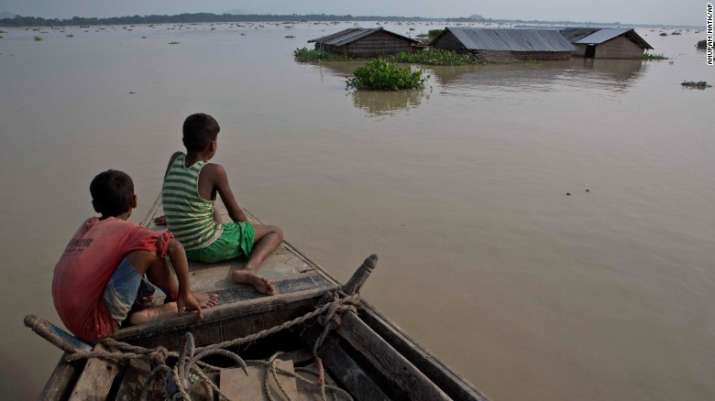 Water-surplus rivers will be dammed, and the flow will be diverted to rivers that could do with more water. In all, some 30 canals and 3,000 small and large reservoirs will be constructed with potential to generate 34 gigawatt of hydroelectric power.
The canals, planned between 50 and 100 meters in width, will stretch some 15,000 kilometres.
How this project will work
The project is being managed by India's National Water Development Agency (NWDA), under the Union Ministry of Water Resources.
The Inter-link project has been split into three parts:
1.  A northern Himalayan rivers inter-link component
2. A southern Peninsular component
3. An intrastate rivers linking component
The NWDA has studied and prepared reports on 14 inter-link projects for Himalayan component, 16 inter-link projects for Peninsular component and 37 intrastate river linking projects.
Timeline: History of proposals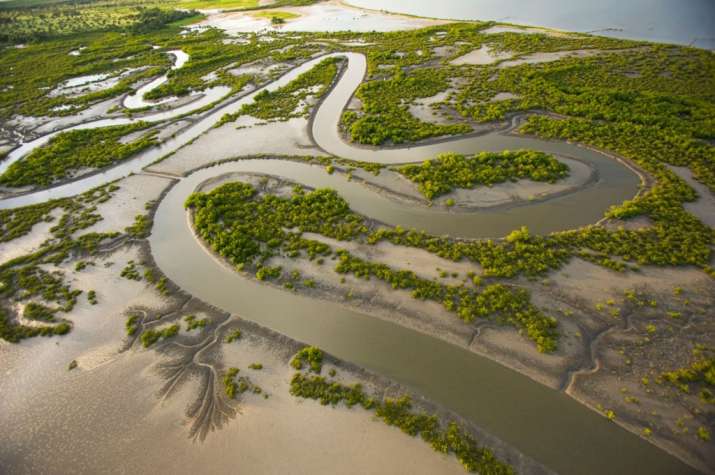 - The Inter-linking of Rivers proposal has a long history in the country. During 19th century, a British engineer had proposed the plan to interlink major rivers to hasten trade and to resolve the issue of droughts in Andhra Pradesh and Orissa regions.
- In the 1970s, Dr. K L Rao, dam designer and former irrigation minister had proposed "National Water Grid" and suggested that the surplus water of Brahmaputra and Ganga basins should be diverted to water deficit areas of central and south India.
- In 1980, the Ministry of Water Resources came out with a report entitled "National Perspectives for Water Resources Development". This report had split the water development project in two parts – the Himalayan and Peninsular components. Later, the Congress Party came to power and abandoned the plan.
- In 1982, a committee of nominated experts was set up through National Water Development Agency to complete detailed studies, surveys and investigations in respect of reservoirs, canals and all aspects of feasibility river interlinking.
- From 1982 through 2013, the NWDA produced many reports over 30 years, but the projects were not pursued.
- The idea was revived in 1999, after the NDA formed the government at the Centre. The BJP-led NDA government of Atal Bihari Vajpayee had propagated the idea of interlinking of rivers. The proposal was modified to intra-basin development as opposed to inter-basin water transfer.
- By 2004, UPA government was in power, and it resurrected its opposition to the project concept.
- In February 2012, while disposing a Public Interest Litigation (PIL) lodged in the year 2002, the Supreme Court (SC) refused to give any direction for implementation of Rivers Interlinking Project.
- However, SC directed the Ministry of Water Resources to constitute an experts committee to pursue the matter with the governments as no party had pleaded against the implementation of Rivers Interlinking Project.
What now?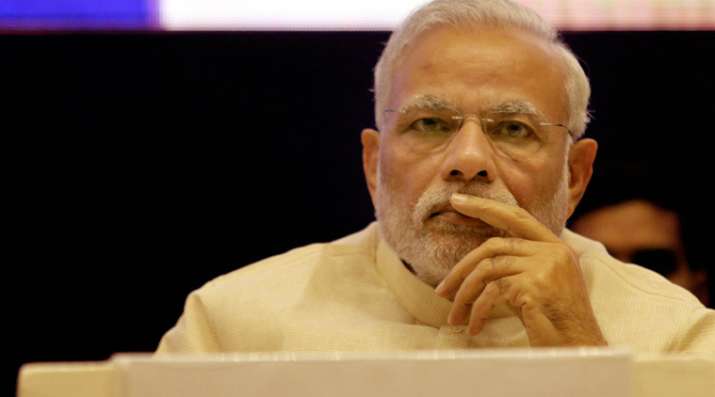 PM Narendra Modi has pushed through clearances for the first phase of the project despite opposition from environmentalists. The Interlinking of River (ILR) programme, under the leadership of the Prime Minister, has been taken up on high priority. The minister for water resources is monitoring the progress of ILR on a weekly basis.
As per the directives of the Supreme Court, a Cabinet Note on ILR was submitted to Union Cabinet in July, 2014. The Union Cabinet approved the constitution of the Special Committee on ILR in August, 2014.
The Special Committee on ILR, as per the directions of Supreme court, was constituted on September 23, 2014, which, after considering the views of all the stakeholders, is proceeding ahead to expedite the objectives of the interlinking of rivers.
Vigorous efforts have been taken up for generating consensus with development of alternative plans and also setting out road maps for implementation of mature projects.
Task Force on ILR
A Task Force for Interlinking of Rivers was constituted by the Ministry in April, 2015 which also meets the requirement of Committee of experts as directed by the Cabinet while approving the constitution of Special Committee.
Details of important ILR projects
1. Ken – Betwa Link Project
Ken-Betwa link project has been declared as National Project by the Government of India. That will involve construction of a dam on the Ken river, also known as the Karnavati, in north-central India and a 22-km (14-mile) canal connecting it to the shallow Betwa.
Detailed proceedings/documents of the public hearing under Phase I of Ken – Betwa link were submitted to Ministry of Environment and Forests and Climate Change by Madhya Pradesh Pollution Control Board in April, 2015.
The various clearances for Ken – Betwa link project are in the advance stages and the Government is all set to start implementing this National Project as model link project of ILR programme.
Video: Details of the Ken-Betwa project
2. Damanganga – Pinjal Link Project
The Detailed Project Report (DPR) of Damanganga – Pinjal link was completed in March, 2014 and submitted to Maharasthra and Gujarat. The Municipal Corporation of Greater Mumbai (MCGM) which has been made the nodal organization by Maharasthra Government submitted the report to Central Water Commission during January, 2015 for appraisal.
3. Par – Tapi – Narmada Link Project
The DPR of Par-Tapi-Narmada Link Project completed by NWDA in August, 2015 and submitted to Governments of Maharashtra and Gujarat.
4. Mahanadi – Godavari Link Project
Mahanadi Godavari link is the first and critical link of nine link system of Mahanadi-Godavari-Krishna-Pennar-Cauvery-Vaigai-Gundar under Peninsular Component of National Perspective Plan (NPP).
5. Manas-Sankosh-Teesta-Ganga link
MSTG link envisages diversion of 43 BCM of surplus water of Manas, Sankosh and intermediate rivers, for augmenting the flow of Ganga and provide 14 BCM of water in Mahanadi basin for further diversion to South through Peninsular link system.
6. Intra-State Links
The NWDA has received 46 proposals of intra-state links from 9 States - Maharashtra, Gujarat, Jharkhand, Orissa, Bihar, Rajasthan, Tamil Nadu, Karnataka and Chhattisgarh.
Out of these 46 proposals, Pre-Feasibility Reports (PFRs) of 35 intra-state links have been completed by NWDA up to March, 2015.
Benefits
The overall implementation of Interlinking of Rivers (ILR) programme under National Perspective Plan (NPP) would give benefits of 35 million hectares of irrigation, raising the ultimate irrigation potential from 140 million hectare to 175 million hectare and generation of 34,000 megawatt of power, apart from the incidental benefits of flood control, navigation, water supply, fisheries, salinity and pollution control etc.
However, ecologists and environmentalists have warned that the project is imprudent and dangerous, especially since there is little clarity on the ultimate impact on such a massive undertaking.
(With inputs from Agencies, Govt of India websites, Wikipedia)