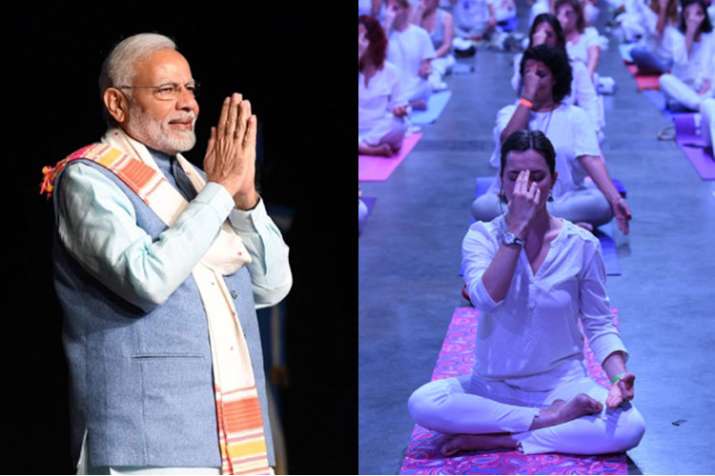 Prime Minister Narendra Modi, who is in Buenos Aires to attend the G20 Summit, participated in a Yoga event in the Argentina capital. Addressing the people at the  event, PM Modi described Yoga as a gift to the world.  
"Yoga is India's gift to the world for health, wellness and peace. It connects us with wellness and happiness. Yoga is bridging the vast distance between India and Argentina. It is connecting the two countries and their people," PM Modi said at 'Yoga for Peace' event which was attended by hundreds of people. 
Overwhelmed by the attendance of a number of Indians at the event, PM Modi said he felt as if he was in India. 
The 'Yoga For Peace' programme in Buenos Aires was special.

Glad to see the immense popularity of Yoga among the people, especially the youth, of Argentina.

Talked about how Yoga is a means to wellness and brings societies together. pic.twitter.com/s4tLkrDY6r

— Narendra Modi (@narendramodi) November 30, 2018
"I arrived here just a few hours ago after travelling over 15,000 kilometers in more than 24 hours. And because of your love and enthusiasm, I did not feel at all that I am outside India," the PM said in Hindi. 
The prime minister said if the mind is at peace, there would be peace in family, society, country and the world as well.
While Argentina has a keen interest in India's art, music and dance, there are lakhs of fans of Argentine soccer players in our country. Maradona's name has become part of our daily conversations and sayings, PM Modi said. 
(With inputs from agencies)