Follow us on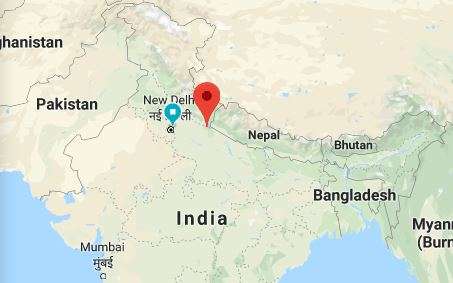 Communal violence has erupted in Rohania village in Uttar Pradesh's Pilibhit District. According to reports, a mob vandalised a temple and idols were displaced from sanctum sanctorum. Tension has spiked following the incident which took place on Tuesday evening.
The police have registered a complaint against 5 persons but no arrest has been made till now.
According to reports, a mob demanded on Tusday night that loudspeaker in the temple be switched off as it was time for Namaz on the eve of Eid.
Bhajans were being sung in the temple. People in the temple refused to switch off the loudspeaker. The situation soon became tense. It is being reported that the mob then cut wire of the loudspeaker before vandalising the temple.
Temple priest was assaulted as well.
Read | Humanity's shame: 2-year-old girl in Aligarh strangulated to death, eyes gouged