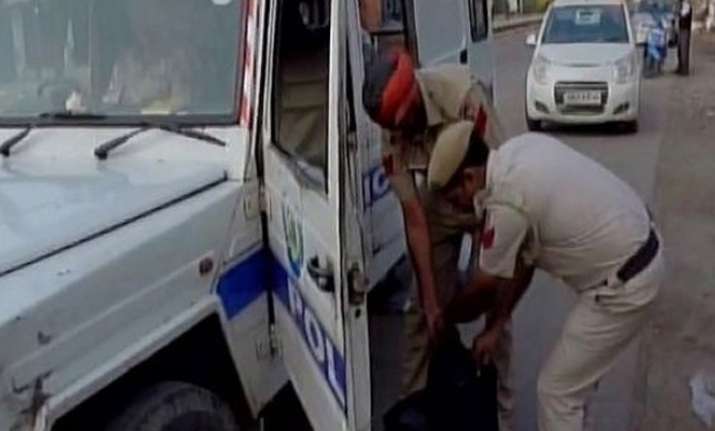 Punjab's Pathankot was put on high alert on Monday after police found a suspicious bag in the Mamun Army base camp last night. 
Three uniforms – that appeared to be similar to those of worn by Indian security personnel – were recovered from the bag which was which was found hidden in a gunny sack. 
Punjab:High alert in Pathankot, search Op being conducted by police SWAT team & Army after a suspicious bag containing 3 uniforms was found pic.twitter.com/WbeKEq6N6p

— ANI (@ANI) May 29, 2017
Army, SWAT commandos are carrying out a search operation. 
Further details are awaited. 
Earlier on May 4, a high alert was sounded in Pathankot after two unidentified bags were recovered near the Mamun Army Cantonment Base.
Two mobile tower batteries were also recovered from the bags after a search by officials. 
Notably, Pathankot has been a victim of two terror attacks in 2015 and 2015. 
In the first attack, three heavily-armed terrorists wearing Army fatigues, had stormed a police station in Dinanagar town of Gurdaspur district in July 2015 killing seven persons, including a Superintendent of Police, before they were gunned down. 
In the second attack in January 2016, seven jawans were killed and over 37 people were injured after four terrorists sneaked in from across the border and attacked the Pathankot airbase.