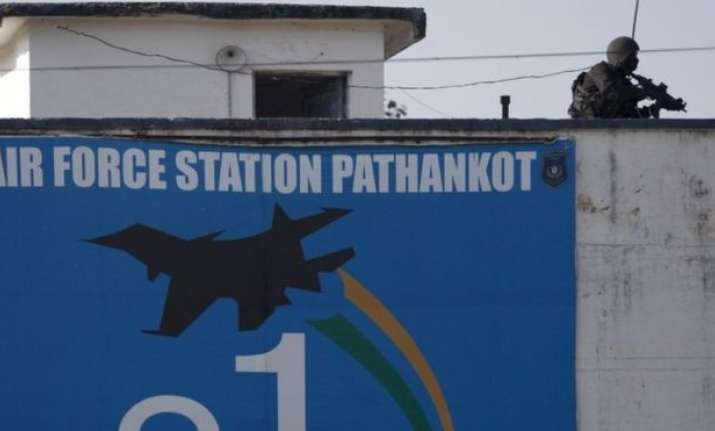 New Delhi: The five-member Pakistani Joint Investigation Team set up by Prime Minister Nawaz Sharif to probe the terror attacks that struck the Pathankot air base in January this year will arrive in New Delhi through a special flight tomorrow.
The move follows India granting visas to five members of the Pakistani JIT. Sources said the team will be welcomed by the officials of the National Investigation Agency. The team is likely to be flown to Pathankot on Tuesday, ANI said.
India has blamed militants from Pakistan-based Jaish-e-Mohammad for the attack and shared 'leads' with Islamabad. Acting on the information shared by India, Islamabad had formed a JIT comprising officials from intelligence agencies as well as police to probe the attack.
The five-member JIT, which departs for India on Sunday morning, has also prepared a 50-point questionnaire for investigating the Pathankot incident.
Meanwhile, the entire Pathankot air base has been handed over to the NIA and the areas where access will be granted to the JIT have been visually barricaded.
The JIT's modus operandi and modalities have been agreed between the Pakistani and Indian authorities, though it is still not clear how long the team will be staying in India.
However, Pakistani officials say they have conveyed to India that the JIT requires a minimum 7-day stay across the border to carry forward the investigation.
In the course of its investigations, the JIT will meet witnesses to record their statements and will call on Indian investigation officers who already carried out the investigation for sharing information.
This will be the first time that India has opened doors to Pakistani intelligence and police officials to investigate a terror attack. The team, which includes officers from CTD, IB, MI and ISI, will examine the arms used by the terrorists carrying out the assault on IAF base in Pathankot besides recording the statements of the victims.