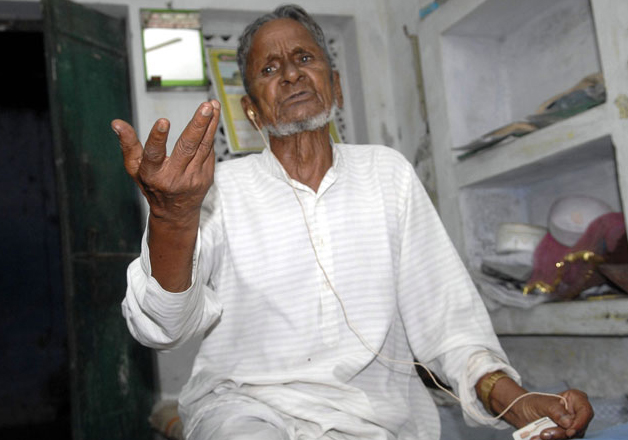 Ayodhya: Mohammad Hashim Ansari, the oldest litigant in the Babri Masjid-Ramjanma Bhoomi case, passed away in the wee hours today. He was 96.
He was suffering with serious health ailments and was admitted to KGMU hospital in critical condition a few days ago.
A resident of Ayodhya and tailor by profession, Ansari was associated with the case since December 1949 when idols of Lord Ram were allegedly planted in the Babri Masjid.
In 1954, he was sentenced to two years jail by Faizabad court for giving azaan (call for namaz) in the Babri Masjid. Later, in 1961, Ansari along with six others became main plaintiff in the 'Ayodhya title suit' filed by the Sunni Central Waqf Board in the court of Faizabad civil judge.
Last year, after the death of Ashok Singhal, Ansari condoled his death and said that, Singhal's death was the greatest loss for Ram Mandir movement.