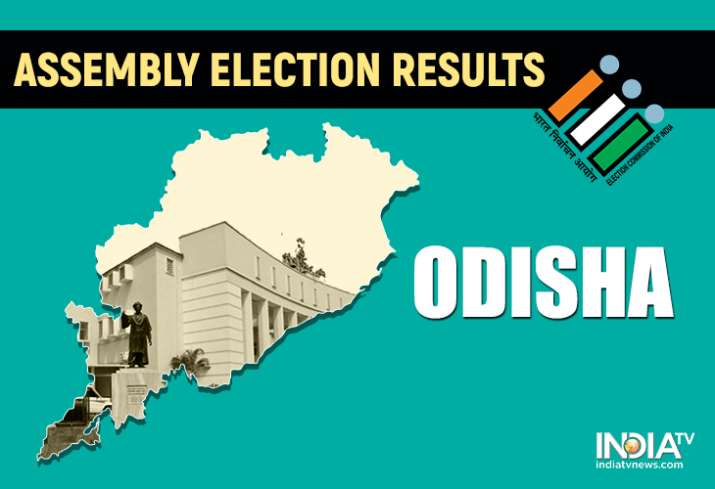 Odisha was one of the four states to have their assembly elections coincide with the Lok Sabha elections 2019.
The assembly elections in Odisha were held in four phases from April 11 to April 29 which were also phases 1-4 of Lok Sabha election 2019.
In total 147 seats of the Odisha assembly went to polls during the 4 Phases.
In 2014, Biju Janta Dal won 117 of the 147 seats and secured a 43 per cent vote share and Naveen Patnaik became the Chief Minister.
ODISHA ASSEMBLY ELECTION RESULT LIVE UPDATES
12:27: 

Odisha assembly election trends: BJD leading on 94 seats, BJP on 28 seats, Congress on 12 seats, CPI-M on 1 seat, JMM on 1 seat and Independent on 1 seat pic.twitter.com/jW3vKGg29P

— ANI (@ANI) May 23, 2019

11:42: BJD extend leads to 87 seats. BJP continue to lead on 22 seats. Congress is leading on 10 seats and CPI(M) maintain lead on their one solitary seat.
11:00: As per latest trends BJD is now ahead on 70 seats. BJP ahead on 23, Congress is leading on 5 seats while CPI(M) is in lead on 1 seat.
10:35:  Naveen Patnaik's BJD is leading in 53 seats while BJP is leading in 12