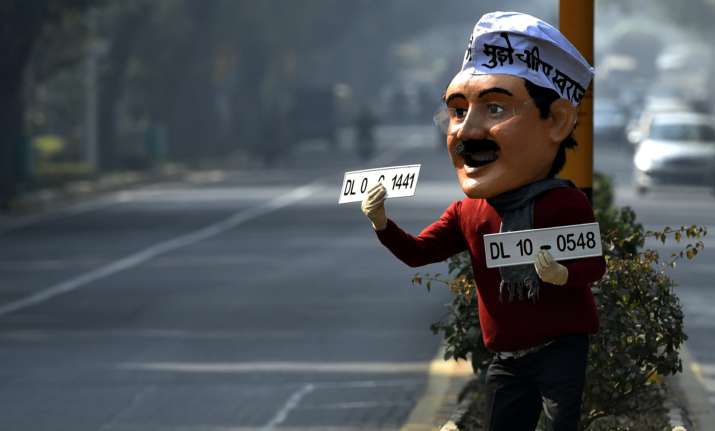 The alarming air pollution levels in the national capital and adjoining areas have prompted the Arvind Kejriwal government in Delhi to bring back its pet odd-even formula for road rationing.
The scheme, which will run from November 13 to November 17, will see an estimated 13 lakh cars go off the roads on each of these days. The policy mandates private vehicles to ply based on the last digit on their number plates - odd-numbered cars on odd dates and even-numbered cars on even dates.
This will not be Delhi's first brush with the AAP government's scheme – it was implemented twice in 2016, January 1-15 and April 15-30.
The feedback from the people to the government's 'knee-jerk reaction' were mixed when the move was implemented previously. While some saw merit it the government's plans due to the smooth flow of traffic – half the cards were off roads – others pointed to the troubles faced in travelling through public transport.
As the scheme marks its return for its third time around again for a five-day period, one must look closely to ascertain whether the odd-even scheme will help in addressing the environmental emergency that Delhi finds itself battling.
Data from Delhi's past experience with the odd-even scheme suggests there is little that the move would deliver this time around too.
Here are 5 reasons why the odd-even scheme may not help counter Delhi's smog:
1. It's about air-pollution, not traffic
The entire idea of implementing this rule in Delhi again is to counter air-pollution. While the move to reduce traffic on roads will no doubt help counter pollution as well, the impact will only be minimal. Most of the reactions to the measure on social media have been limited to the impact on traffic, which is hardly any measure of change in pollution levels. On the contrary, an analysis of PM (particulate matter) 2.5 data by IndiaSpend in January this year showed that air-pollution levels in Delhi rose 15 per cent during the January 1 to 15, 2016 period of the state government's odd-even measure over the 15 days a year ago.  
2. Four-wheelers a minor part of the problem
This has been said time and again but appears to have fallen on deaf ears. As per a study by IIT-Kanpur, four-wheeled vehicles account for no more than 10 per cent of Delhi's overall vehicular pollution load, making the need for other drastic measures obvious. The crucial PM 2.5 levels, which the WHO considers the best measure to indicate the health risks from air pollution, fluctuated during the odd-even implementation last time around. While the first week's average showed an increase in particulate matter, the subsequent week showed signs of improvement, but due to wind speeds increasing. This certainly dies not mean that lesser vehicles on roads translates into higher levels of air-pollution. What it does imply is that measures such as odd-even cannot suffice if we are really serious about dealing with the problem at all.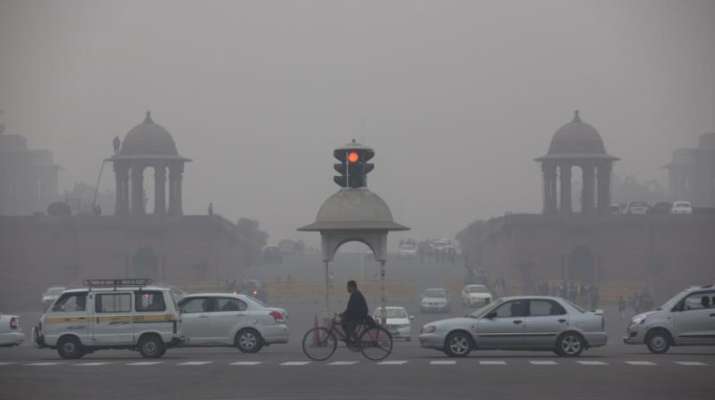 3. Vehicles not major pollutants
Vehicular pollution does not figure in the list of top four reasons behind Delhi's alarming levels of air pollution. As per a study done through National Environmental Engineering Research Institute (NEERI) at the behest of the Central Pollution Control Board (CPCB), road dust contributed up to 52 per cent of Delhi's PM 10 levels, industrial pollution constituted 22 per cent and open burning and other area sources contributed 18 per cent.
Vehicles, as per the study, only contributed 6.6 per cent to Delhi's PM 10 levels.
The results of a different study by IIT Kanpur for PM 2.5 levels also identified road dust, at 35 per cent, as the leading contributor, though vehicles stood at second spot at 20 per cent. The findings were also submitted before the Supreme Court.
4. Other measures missing
Kejriwal appears to have made up his mind that his focus as far as combatting air pollution is concerned will be limited to vehicular pollution. Apparently, this measure is the easiest to implement as hard-working masses have little option to contest what the government orders. The National Green Tribunal, however, has taken strong exception to this. Besides examining the re-implementation of the odd-even scheme, the green court also rapped the city government over its failure to address other identified causes behind Delhi's toxic air. It rapped the AAP government for failing to act against polluting industries and road dust, issues that were part of his government's promises.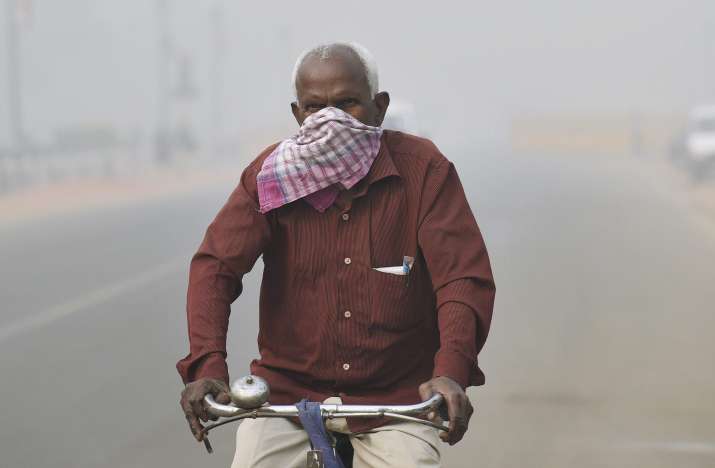 5. Exemptions render odd-even useless
Even if one were to assume that the government has identified vehicular pollution as a primary contributor and will go after it, nothing beats the list of exemptions that are part of the government's response to what the IMA has termed a public health emergency. Not only do four-wheelers have a long list of those exempted from road restrictions, two-wheelers, that account for a majority of vehicular pollution in Delhi, have been left out altogether.
As per the IIT-Kanpur study cited above, two wheelers, which are exempt from the odd-even rule, account for 33 percent of all PM10 and PM 2.5 emissions by vehicles. Trucks emit 46 percent of all PM10 and PM 2.5, among vehicles, much above the 10 per cent contribution by private cars.
Click here for full coverage.