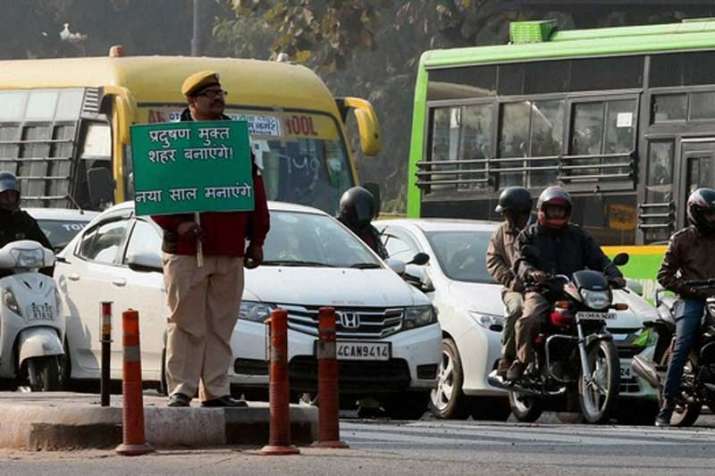 As the odd-even scheme comes into effect from November 13, the Delhi government is looking to hire 500 buses to ensure smooth commute for the public. With this decision, nearly 13 lakh private cars will go off the roads every day.
"We are working to hire 500 additional buses as directed by the transport minister. In view of short-time period, it is a tough task, but bus operators have promised to arrange buses for odd-even," said a senior official, who did not wish to be named.
Delhi Transport Minister Kailash Gahlot on Thursday announced the rolling out of the road rationing scheme and said that the Delhi Transport Corporation (DTC) has been directed to hire 500 buses.
WATCH VIDEO | To curb pollution, Delhi bans entry of trucks
The Delhi Transport Corporation has a bus fleet of around 4,000 buses while there are over 1,600 cluster buses that form the backbone of the public transport along with metro. According to the official data, DTC buses carry around 35 lakh passengers every day. Since the AAP came to power, the DTC has not been able to purchase any new bus.
The odd-even scheme will be rolled out in Delhi for five days from November 13 to November 17. The scheme will be in place from 8 am to 8 pm and there will exemptions for women drivers and two-wheelers.
Earlier on Thursday, Delhi Transport Minister Kailash Gahlot said the Delhi Metro Rail Corporation (DMRC) has also promised to provide 100 small buses during the period. The DMRC will run 3,335 trips as against 3,248 trips it ran during the second phase of odd-even drive during April 2016.
"Schools will be free to provide their buses voluntarily. However, there will be no compulsion," Gahlot said. Private bus operators urged the government to close schools to help them arrange extra buses for the five days of the odd-even scheme starting November 13.
"Almost 3,000 buses are hired by schools on a permanent basis. If schools are closed, these buses will be available for use during the odd-even days," Shyamlal Gola, spokesperson and general secretary of the STA Bus Operators Ekta Manch, said.
The operators said they wanted to ensure the road-rationing measure against the alarming pollution in the city is a success, but also cited their problems.
In view of the severe air pollution level in the city, the government has closed all schools till Sunday and a further decision will be taken after an assessment of air quality.