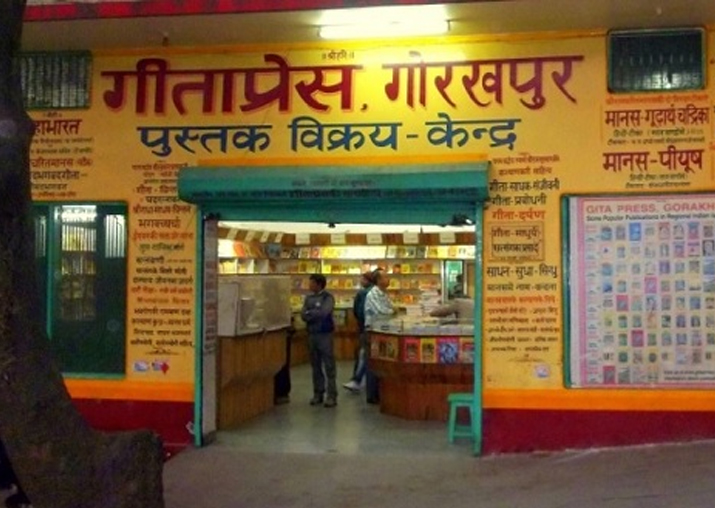 The Gita Press, one of the largest publishers of Hindu religious books, today said it had no plans to publish comics as the pictures of deities could not be distorted. 
A recent news report claimed that the publisher had decided to reach out to children through its new series of comic books, portraying deities as superheroes. 
The manager of Gita Press, Lal Mani Tripathi, said, "The press has no plans to publish comics for children as the pictures used in comics are very different from reality and images of deities cannot be distorted."
He said they were only using stories which they already had and were published in their magazine, Kalyan, for different books. 
Earlier, the press used to publish books in pocket sizes with black and white pictures and it later, came up with full size books, carrying colour pictures, big fonts and simple language. 
"We have a team of artists who make photographs according to the needs of the story," he said. 
Tripathi said currently, they were publishing seven types of children's books and had a collection of handmade photographs of deities and great personalities of India.
He said the pictures were at Leela Chitra Mandir in the Gita Press campus in Gorakhpur and were used for different series aimed at children. 
"We thought of publishing stories with the help of these handmade pictures, and in 1998 we came up with a Krishna series with coloured pictures of Lord Krishna. It became very popular and was translated in many other languages. As many as 23 editions have been published," he said. 
The next was the Ramlala series, based on Lord Ram, that came out in 1999. In 2000, a series was published on important deities and in 2006, another was published with stories on character-building for children. The Adarsh series was published in 2014 and six books were published under it. 
"Earlier we came up with a series of books, Sanskriti Mala, but it did not become popular. Recently (in 2018) we published the revised version with big and beautiful colour pictures, fonts and simple language," Tripathi said.