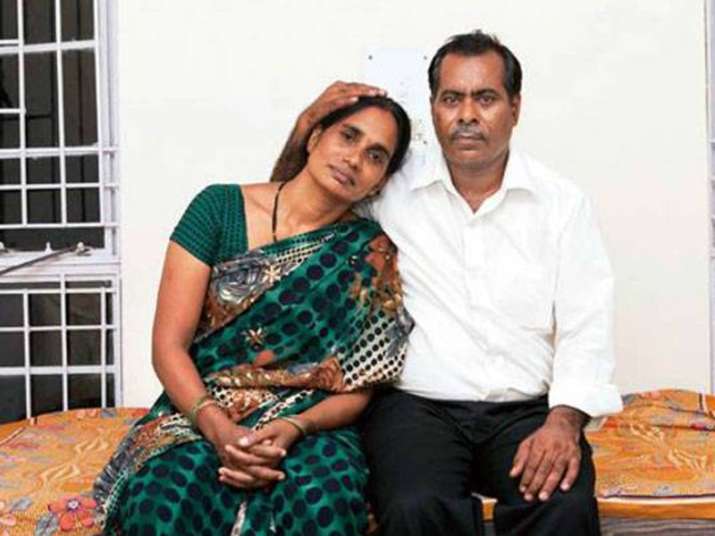 The Supreme Court's decision to upheld death sentence to all four convicts in the 2012 Nirbhaya gang rape case was welcomed by all sections of society today. 
According to reports, the entire court room broke into applause when a three-member bench of Justice Dipak Misra, Justice Ashok Bhushan and Justice R Banumathi announced the verdict.
The apex court observed that the case definitely meets the rarest of rare benchmark. "If ever a case called for hanging, this was it," the bench said. 
The four (Mukesh, Pawan, Vinay Sharma and Akshay Thakur) were convicted on charges of raping and assaulting a 23-year-old paramedical student inside a bus that led to her death and triggered nationwide protests. A fifth accused committed suicide in prison while a sixth, a juvenile, has been released after serving his probation period in a remand home.
The Twitterati welcomed the verdict as soon as it was delivered. Given below are the tweets eminent personalities who unanimously held the top court's decision as historic: 
निर्भया कांड के चारों दोषियों की फाँसी की सज़ा बरक़रार रखने के माननीय उच्चतम न्यायालय के फैसले का हम स्वागत करते हैं।

— Yogi Adityanath (@myogiadityanath) May 5, 2017
* Brutal, Diabolical, Barbaric Act - Deserved nothing less than Death. Welcome the Hon'ble SC judgement in #Nirbhaya's case: Nupur Sharma, BJP leader 
* I am happy that the verdict has been upheld though I wish it had come sooner: Maneka Gandhi, Union Minister
बहन #Nirbhaya हम शर्मिंदा हैं कि हम सबके रहते ऐसा हुआ। ईश्वर तुम्हारी आत्मा को संतोष दे कि निर्मम गुनाहगारों को आख़िर उचित सज़ा मिली। 🙏

— Dr Kumar Vishvas (@DrKumarVishwas) May 5, 2017
सच, बलात्कारियो के खिलाफ SC का बाहुबली फैसला।आज सच निर्भया की आत्मा को शांति मिलेगी। और इस आंदोलन में भाग लेने वाले लाखों लोगों को भी।

— Swati Jai Hind (@SwatiJaiHind) May 5, 2017
The Juvenile allowed to walk free.He was old enough to commit a heinous crime like Rape but not old enough for Punishment. Why??#Nirbhaya

— 🇮🇳 श्वेता सिंह 🚩 (@swetassingh1) May 5, 2017
#Nirbhaya Hope Nirbhaya gets justice today. The rapists shouldn't be given a chance to live.They should be given the worst punishment 😈😈😈

— mahima padwal (@mahimapadwal) May 5, 2017