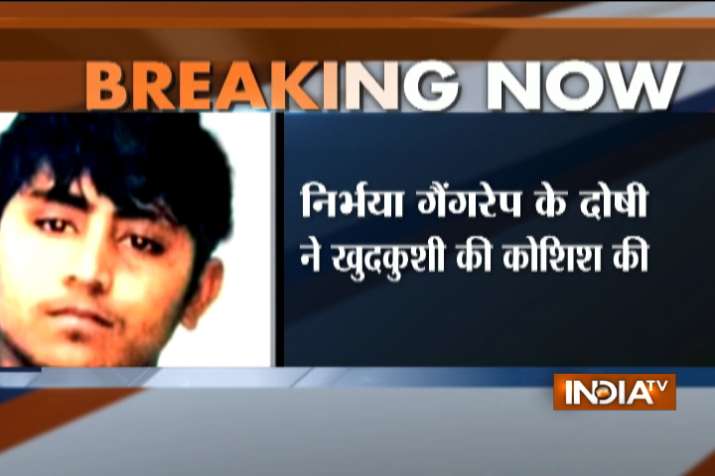 Vinay Sharma, one of the five adult convicts sentenced to death for the horrific rape and murder of Nirbhaya in Delhi on 16 December 2012, tried to commit suicide on Wednesday night in Tihar jail.
He first took excessive painkillers and thereafter tried to hang himself with a towel in Tihar jail.
He has been admitted to the Deen Dayal Upadhyay Hospital in Delhi where his condition is critical.
Last year, he had demanded more security alleging that he had been beaten up by other inmates.
Six men - one of them a juvenile - were found guilty of gang-rape and murder.
In 2013, Ram Singh, a prime accused in the Nirbhaya case, was found hanging inside Tihar jail.
Of the six rapists, while one committed suicide, another convict, a juvenile at the time of the crime, was recently released after spending three years at a correctional home.
Besides Sharma, Akshay Thakur, Mukesh and Pawan Gupta are the other three convicts lodged in Tihar Jail. Ram Singh, committed suicide in the city's Tihar Jail three years ago
The juvenile was released from observation home in December last year.