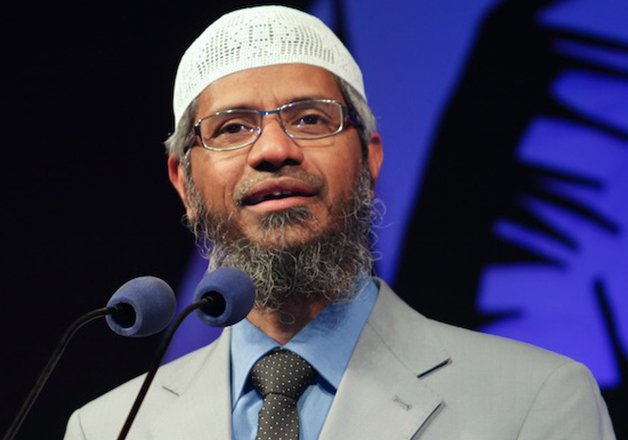 The National Investigation Agency (NIA) has asked three banks to freeze 25 accounts of controversial preacher Zakir Naik, his family members and Islamic Research Foundation, which has been banned under anti-terror law.
In addition to it, NIA has handed over a list of over 12 people including Naik, his family members, close friends and organisations, to all 72 scheduled commercial banks to check whether these people had any account in these financial institutions.
Official sources said NIA has sent a notices to three private banks to freeze the accounts of Naik and others, which were found to be in operation during the three-day search by it that ended last night, till further orders.
In both the letters, NIA has cited section 43 of Unlawful Activities (Prevention) Act for executing such action.
Under this section, an NIA officer above the rank of Deputy Superintendent of Police can order freezing of bank accounts.
The agency has booked Naik, IRF and unnamed office bearers of his organisation under IPC section 153-A relating to promoting enmity between different groups on grounds of religion and doing acts prejudicial to maintenance of harmony, besides various sections of anti-terror law Unlawful Activities (Prevention) Act.
After registering the case, NIA had carried out searches for three days at 20 premises during which records related to bank accounts and other financial activities linked with Naik and IRF were seized.
The agency has claimed to have found documents showing that ISIS recruit Abu Anas had received Rs 80,000 from the IRF as scholarship in October 2015. After these documents were analysed by NIA, it had moved to block his bank accounts.
A Tonk resident, Anas who is an engineer by profession, was arrested by the NIA in January for allegedly planning to carry out a terror strike ahead of Republic Day.
The NIA has also written to Union Home Ministry for banning the webiste run by the IRF and as well as suspending its online activities which inlcudes videos of speeches on social networking sites, the sources said, adding that the request will be forwarded to Information Technology ministry.
The NIA alleged that IRF, which was banned by the government last week under UAPA, had close connections with some companies dealing in media, perfumes and some other sectors.
(With inputs from PTI)