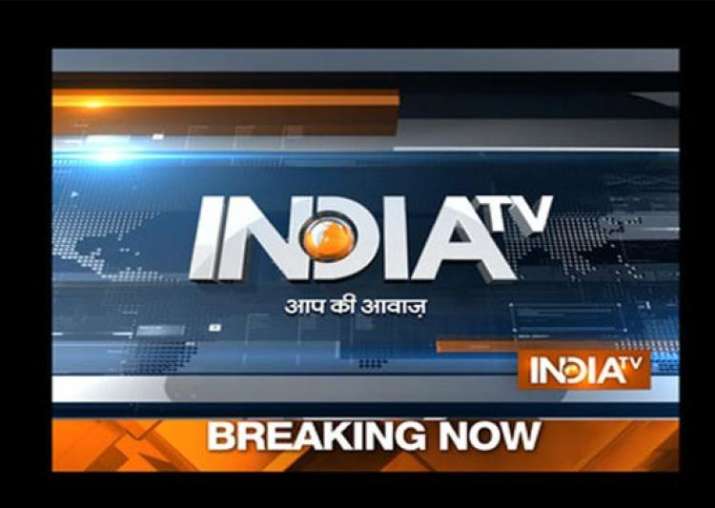 National News-
15 Pakistani Rangers killed in retaliatory firing along IB, 2 Indian civilians dead: BSF
The Border Security Force (BSF) on Friday said that it had killed 15 Pakistani Rangers while retaliating to a ceasefire violation in which two Indian civilians were killed and two injured in Jammu region. 
PM Modi to celebrate Diwali with ITBP jawans on Indo-China border tomorrow
Continuing his tradition of celebrating Diwali with jawans, Prime Minister Narendra Modi will tomorrow fly to Gauchar in Uttarakhand to celebrate the festival.
Bihar road rage: Bihar MLC's son Rocky Yadav absconding after SC cancels bail
After the Supreme Court today stayed bail granted by the Patna High Court to Rakesh Ranjan alias Rocky Yadav, who allegedly shot dead a Class XII student for overtaking his SUV, the Bihar lawmaker's is absconding.
ISRO set to create world record by launching 83 satellites on single rocket
In a move to set a world record, Indian space agency ISRO planning to put into orbit 83 satellites -- two Indian and 81 foreign -- on a single rocket in early 2017, a top official of Antrix Corporation said.
SC refuses to stay Allahabad HC order making DND Flyway toll-free
The DND Flyway will remain toll free, for now, as the Supreme Court today refused to stay Allahabad HC order making the 10.2 km long road toll-free.
International News-
Dalai Lama's Arunachal visit will damage ties with India, warns China
Taking strong objection to Dalai Lama's proposed visit to Arunachal Pradesh early next year, China today warned that his visit will only damage bilateral ties between Beijing and New Delhi.
Indian-origin bus driver burnt alive by passenger in Australia
In a tragic incident, a 29-year-old Indian-origin bus driver was charred to death today when a man set him on fire after pouring some flammable liquid on him in front of horrified passengers in Australia's Brisbane town.
Pak risks global isolation in purchasing high-tech defence items: US think-tank report
An American think-tank has said that Pakistan risks increasing global isolation when it comes to purchase of high-tech defence items.
Business News-
Investors can make 'fat gains' in India: Chinese state media allays business fears
Arguing that anxieties of Chinese businesses in investing in India are "overblown", official media today said investors can make "fat gains" by cashing in on the rapid growth in India's manufacturing sector and staying away is indisputably an "unwise choice".
Apple launches MacBook Pro 2016 with Touchbar, new TV Apps and more
In a bid to spark consumer interest in a product line often overshadowed by newer gadgets such as the iPad and iPhone,Tech giant Apple on Thursday unveiled its next generations of Mac computers.
Twitter cuts staff by 9%, discontinues Vine app amid slowdown in revenue
After reporting a sharp slowdown in revenue growth, micro-blogging website Twitter has reduced 9 percent of its workforce (nearly 350 people) globally.
Entertainment News-
'Shivaay' review: Amateurishly written , 'tell and show' scenes, makes this Ajay Devgn starrer a regressive tripe
Ajay Devgn's Diwali bonanza for his fans, "Shivaay", touted to be a thriller, in reality, is an action-packed drama that begins and remains on a languid note for much too long, making the film a slog.
ADHM review: KJo moves from 'I love you' to 'I friend you'; Ranbir excels as 'friend zoned' lover
Karan Johar's "Ae Dil Hai Mushkil" celebrates love and heartbreak in all its hues. It is about the junoon of love and the 'sukoon' of friendship. A romance, an entertainer and a complete filmy film, this one boasts of laughter, racy dialogues, relationships, heartache and unrequited love.
Ae Dil Hai Mushkil vs Shivaay Public Review: Audience reactions on Twitter
Ajay Devgn's "Shivaay" and Karan Johar's "Ae Dil Hai Mushkil" finally hit the silver screens today after much hullabaloo. 
Sports News-
IND vs NZ 5th ODI: Under-fire Dhoni eager to clinch the series
With the series locked at 2-2, M S Dhoni and his men will be eager to clinch the issue while history beckons Kane Williamson's men have a glorious opportunity to taste their maiden success in a bilateral ODI rubber when the two teams lock horns in the series-deciding fifth and final ODI in Vizag tomorrow.
PV Sindhu loses in second round, Indian challenge at French Open ends
Olympic silver medallist P V Sindhu suffered another second round defeat when she went down fighting against He Bingjiao of China in the women's singles competition at the USD 300,000 French Open Super Series badminton tournament in Paris. Sixth seed Sindhu, who had beaten Bingjiao at the Denmark Open last week, could not get past her rival this time and lost 20-22 17-21 to the Chinese in a 41-minute match.