Follow us on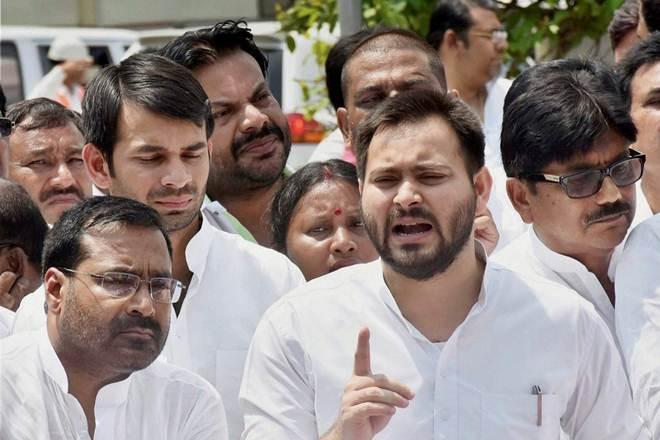 Girls of a government-funded shelter home in Bihar's Muzaffarpur have alleged that one of their fellow inmates was beaten to death and buried at the premises of the facility, and several were raped. 
Following the allegations, the Bihar Police has launched a probe and dug up the grounds of the shelter home, but are yet to find the body. 
Muzaffarpur SSP Harpreet Kaur said, "We are carrying out the excavation based on the statement given by one of the girls. The spot has been identified by her." 
Sexual exploitation of inmates of a shelter home at Muzaffarpur had come to light more than a month ago in a report of a Mumbai-based social science institute which had conducted an audit of the state-funded establishment run by an NGO. 
More than 10 people, including all staff members of the shelter home and some government officials, have so far been arrested in this connection while all the inmates have been shifted to other districts. 
Police launched a search for the body of an inmate of a state-funded shelter home for girls who was allegedly beaten to death by staff members. 
However, the digging was stopped after no body was recovered from the spot. A sample of the soil, which has been dug out from the spot, will be sent to Forensic Science Laboratory.
Tejashwi attacks Bihar govt for 'failure' to protect girls
Leader of Opposition in Bihar Assembly, Tejashwi Prasad Yadav today attacked the Bihar government for its "failure" to protect the girls at a shelter home at Muzaffarpur and in other places.  
The senior RJD leader alleged that the state government was protecting the accused persons.  
"Since March, Bihar Govt is aware about repeated rapes committed against 40 minor inmates of Muzaffarpur shelter home by politicians, officials for years. Many had forced abortions. No action has been taken but cover up is on at war footing," the RJD leader said in a release. 
He further alleged that that "40 minor girls of 7 to 17 year were repeatedly raped under one roof for months in a state sponsored shelter home. The patron of the NGO is close to whos who of government... After the disclosure, few girls went missing, a girl was found murdered, buried." 
Taking swipe at Prime Minister Narendra Modi and Bihar Chief Minister Nitish Kumar, Tejashwi Yadav said that such incidents of repeated rapes even at state sponsored shelter home "could not shake collective conscience of the nation, antaratma babu, beti bachao PM, sensationalist media and other citizens of the country." 
Stating that appalling incident at Muzaffarpur shelter home is not an exception, he said that "exploitation of girls has been reported from other orphanages, shelter and remand homes in Motihari, Siwan and Hajipur."
(With inputs from PTI)