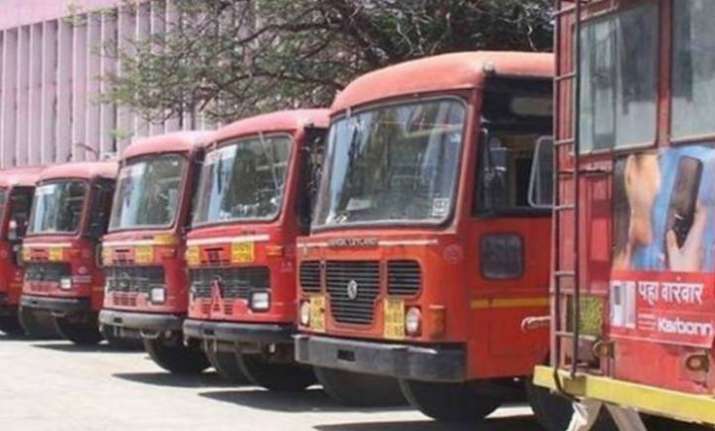 After holding thousands of commuters to ransom for past four days, the Maharashtra State Road Transport Corporation (MSRTC) called off their strike on Friday evening. The withdrawal came after the Bombay High Court directed them to resume work immediately.
More than one lakh MSRTC employees went on an indefinite strike on October 17, demanding a salary hike in accordance with the recommendations of the 7th Pay Commission.
In a late evening order, Justice SK Shinde also directed the committee, set up by the state government to look into the employees' issues, to submit its interim report by November 15 and the final report on December 21.
The court was hearing two PILs, including one filed by city resident Jayant Satam, seeking that the strike be declared illegal and the staff be asked to resume work. "The strike is illegal and they (MSRTC staff) are directed to resume work with immediate effect," the court said.
"The government cannot remain a mute spectator on the strike. This is affecting the public at large, especially during the festive season," it added.
The court was informed that a committee had been set up to resolve the issue.
Noting that the government and the MSRTC needed to sit together to resolve the issue, the court posted the petitions for further hearing to January 10.
The bench was informed by the MSRTC that despite three committees set up in the past, the problem pertaining to the salary of the employees had not been sorted out.
The transport corporation's lawyer further said that while the central government was funding a bullet train and many other development projects, the state government was hesitating to support the MSRTC.
The two petitions were filed on Wednesday, highlighting the hardship the passengers were facing, especially in the rural areas where MSRTC buses are often the only public transport facility, due to the strike ahead of Diwali. Nearly 65 lakh people travelled by MSRTC buses every day, the petitions said.
"We are relying on a government notification and (earlier) court orders, wherein it is specifically held that employees working in essential services for the public at large, cannot go on strike. Here, the 98 per cent MSRTC employees are very much aware that it is the Diwali season and that lakhs of people use their services to go to their home towns, but still they have announced the strike," the petitioners' lawyer, Pooja Thorat, said.
She added that while the MSRTC employees' demands were legitimate, the manner in which they went on strike just before the festive season was not appropriate.