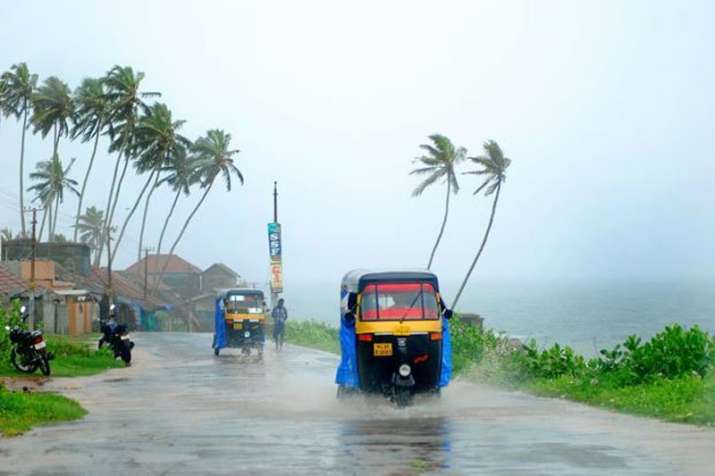 While the whole of north India is reeling under scorching summer heat, people in Kerala are rejoicing as the southwest monsoon hit the state on Tuesday, the India Meteorological Department (IMD). The monsoon has arrived in Kerala three day ahead of what it was predicted by the weather department earlier.
Several parts of Kerala witnessed moderate monsoon rains on the first day of monsoon marking the commencement of the four-month long rainy season in the country. 
June 1 is the official onset date for arrival of monsoon in the country and it takes more than a month-and-half to cover the entire country. 
The IMD has made a forecast of "normal" rainfall this season. 
Skymet, a private weather forecasting agency and a rival of the IMD, had said that the monsoon made its arrival in Kerala yesterday. 
According to the IMD, if after May 10, 60 per cent of the available 14 stations --Minicoy, Amini, Thiruvananthapuram, Punalur, Kollam, Allapuzha, Kottayam, Kochi, Thrissur, Kozhikode, Thalassery, Kannur, Kudulu and Mangalore -- report 2.5 mm or more rainfall for two consecutive days, the onset of monsoon over Kerala can be declared on the second day. This is one of the main parameters for declaring the arrival of monsoon.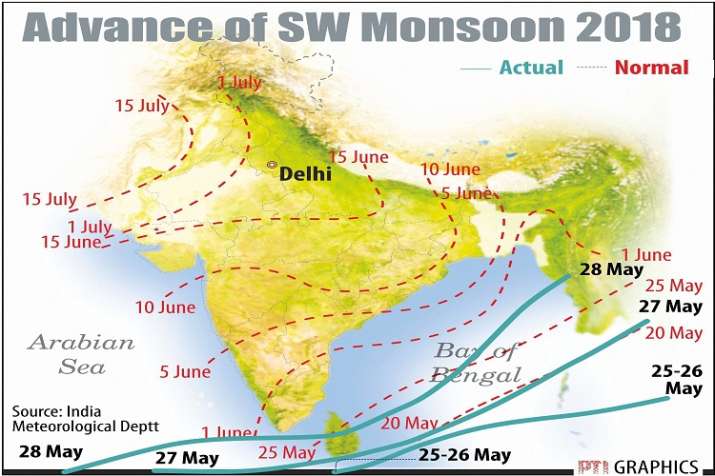 Besides this factor, the westerly winds must be up to 15,000 feet above main sea level and outgoing long-wave radiation less than 200 wm-2 (watt per square metre) to declare the arrival of monsoon. 
All the necessary parameters were met following which the onset of monsoon over Kerala was announced, Mritunjay Mohapatra, Additional Director General, IMD said. 
Watch: Thunderstorm, rains lash UP, Bihar, Jharkhand; several killed
(With inputs from PTI)