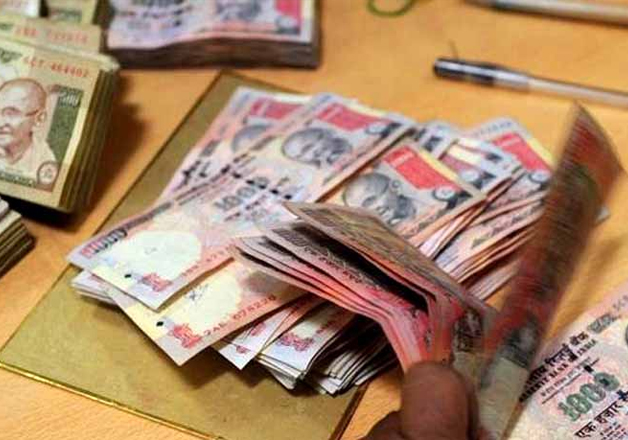 The Rs 3.5 crore in scrapped Rs 500 and Rs 1000 notes that went missing from Dimapur airport on Tuesday resurfaced in an equally dramatic manner.
Nagaland Police on Wednesday said that the money was handed over to Naga businessman Anato Zhimomi after he produced an IT exemption certificate.
"The money, seized by the CISF, was handed over to officials of the income tax department. They handed it over to the claimant, Naga businessman Anato Zhimomi, after he produced an I-T exemption certificate," Nagaland police chief L L Doungel told TOI
A probe by the I-T department revealed that some businessmen, including the Gurgaon-based owner of a printing and packaging firm, allegedly roped in Anato Zhimomi, who claimed the seized money after producing an I-T exemption certificate, and took advantage of the absence of security at a small airfield in Hisar to haul at least Rs 11 crore in outlawed denominations of 500 and 1,000 to Dimapur by a chartered plane. reports Times of India.
Anato, who is the son-in-law of Neiphiu Rio, the sole Lok Sabha member from the state - has been arrested. He was supposed to transfer the money back into the account of the businessmen through RTGS.
Income tax and intelligence officials in the national capital suspect that the Rs 3.5 crore in scrapped currency notes seized from a chartered flight in Nagaland could be part of a big money laundering racket, with the masterminds exploiting tax exemptions for tribals in the northeast and non-existent security at smaller airports.
The money thus ferried was deposited into the account of Anato
I-T officials have already tracked another Rs 7 crore allegedly deposited by Anato in his Axis Bank account in Dimapur.
Earlier, the CISF personnel in Dimapur airport had alerted the Income Tax officials after a tip-off from seniors in Delhi that the private jet was headed towards Nagaland. The cash was with one Amarjeet Singh, the jet's lone passenger said to be a businessman from Bihar.
Singh boarded a chartered flight from the Hisar Flying Club, attached with the Haryana Institute of Civil Aviation. Hence, the IT Department in Haryana too has swung into action.
Singh reportedly carried the cash on behalf of Anato, who gave him an authorisation letter, stating that the cash was meant for purchasing land but with the deal failing to take off, he wanted his money back. 
When the plane landed at 10:07 am on Tuesday, Singh's bag was frisked and the money was seized. But it disappeared two hours later --- after Singh had flown back to Delhi in the same aircraft accompanied by Anato Zhimomi and two others.