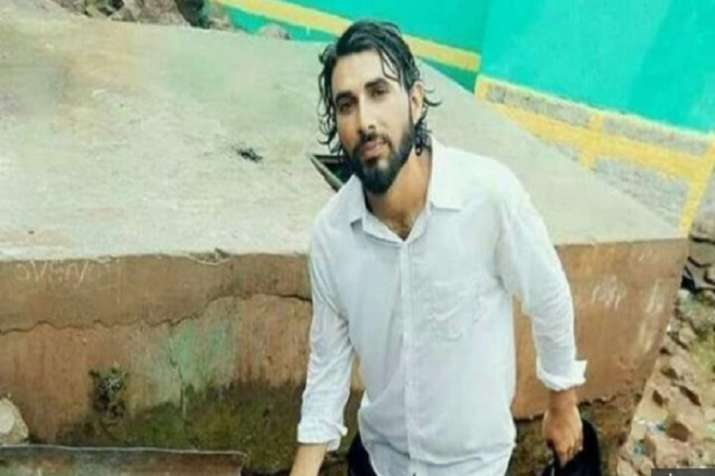 Rifleman Aurangazeb, who was abducted and later killed by militants in from Kalamporain Pulwama on Thursday was laid to rest on Saturday with full state honours at his native Salani village in Poonch district. Despite Eid celebrations, hundreds of people came to the village from far-flung areas to attend his last rites. The body draped in the Tricolour was first airlifted to Jammu and then to the Sagra Army helipad near Aurangzeb's village.
"We want the government and the Army to take revenge from militants. Those involved in his killing should be eliminated with 72 hours. I urge PM Narendra Modi to take stern action and not show weakness with regard to Kashmir and cleanup all those bad people," Aurangzeb's father Mohmmad Hanief said. 
They abducted my son unarmed when he was coming home to celebrate Eid, the grief-stricken father said. 
"I regret only one thing that he was unarmed. They are cowards. Had they fought him when he would have been armed, they should have known the difference between cowardice and valour," he said. 
Calling for raising tricolours in every nook and corner of Kashmir by undertaking an operation to eliminate all terrorists, Hanief said he and his son were ready to sacrifice their lives for the nation.
Rifleman Aurangzeb of 44 Rashtriya Rifles was abducted and killed by militants in Pulwama district when he was on his way home to celebrate Eid on June 14. He was part of Major Rohit Shukla's team, which eliminated top Hizbul Mujahideen terrorist Sameer Tiger. He had boarded a private vehicle for Shopian, from where he was supposed to go to Rajouri district. The terrorists intercepted the vehicle as it approached Kalampora and abducted the jawan.
His bullet-riddled body was found by a team of police and the Army at Gussu village, about 10 km from Kalampora, in Pulwama district.
Earlier in the day, Aurangzeb's brother said if the government fails to do so, then he can avenge his brother's death. "I appeal to Prime Minister Narendra Modi to take swift action in this. 100 of their people should pay the price for the death of my brother. If you (the government) are not able to do so, then tell us, we will do it ourselves".