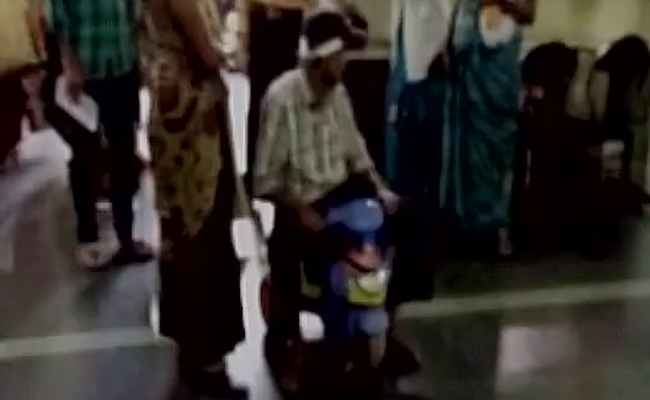 In a shocking piece of news reported from Hyderabad, a patient was seen using a kid's tricycle to reach doctor's ward after he was denied a wheelchair by hospital authorities.
According to news agency ANI, the patient, identified as Raju (40) was asked to pay Rs. 150 bribe by a hospital an employee to access wheel chair.
Since Raju was unable to pay bribe amount, he was denied the help from the ward boy.
The complete incident was captured by someone in the hospital and subsequently the video was posted on social media which later went viral.
#WATCH Patient forced to use child's tricycle to reach doctor's ward at Govt Hospital in Hyderabad as he couldn't pay alleged bribe of Rs150 pic.twitter.com/6P0v3KnG1v

— ANI (@ANI) March 17, 2017
Raju is an electrician by profession and was left without any option who later used the trycycle to reach doctor's ward.
The latest incident highlights the lack of proper infrastructure at government hospitals as well as negligence on part of staffs in helping the needy people.
Reacting to this shocking news, Congress leader Digvijaya Singh slammed the chief minister of the state. Singh said, "Telangana CM spent crores on his house, with bullet proof bathroom. But they don't have money for a wheelchair, shameful."