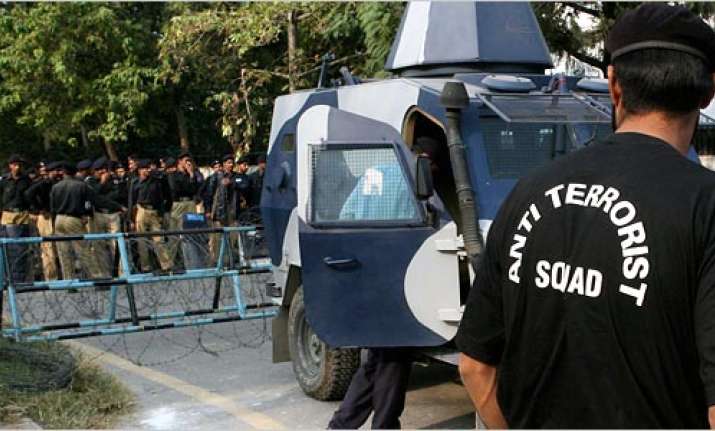 In yet another major crackdown that confirms Pakistani spy agency ISI's growing footprints in India, the Madhya Pradesh Anti-Terrorist Squad (ATS) have arrested four suspects who were allegedly helping Pakistan-ISI agents to spy on India's military operations. 
The four suspects, arrested from Bhopal, Gwalior and Satna, were allegedly running a parallel telecom exchange enabling ISI spies to call up military personnel posted in Jammu and Kashmir posing as senior Army officers and dig out details of operations, deployment and installations in the region. 
Several Chinese equipment and SIM-boxes, mobile phones, prepaid SIM cards of different telecom companies and laptops have been recovered from the suspects. 
Calls made via internet are sent to SIM-boxes (machines that house SIM cards) which redirect this illegal VoIP onto mobile networks. 
The suspected ISI aides were bypassing toll charging points to use the difference between the high interconnect rates and the low retail price for on-network calls, thereby skipping payment of the official call termination fee of an operator. 
They used to help callers based in Pakistan, Afghanistan, Nepal and Bangladesh to spy on military operations using 'interconnect bypass fraud'. 
Few days ago, the Uttar Pradesh ATS had busted a gang that was operating at least six hi-tech illegal telephone exchanges which was used to coordinate with ISI bigwigs in the neighbouring country. 
On February 1, ATS officials had raided a FIIT JEE coaching centre in Delhi's Punjabi Bagh and seized various documents and instruments. Besides, three persons were also taken into custody for further interrogation.  
Police said that the gang used these telephone exchanges to coordinate with their handlers in Pakistan to plan possible attacks in several Indian cities.
In January this year, the UPATS had arrested 11 people who were running a similar exchange. Those arrested from Madhya Pradesh are closely associated with those arrested by UPATS.