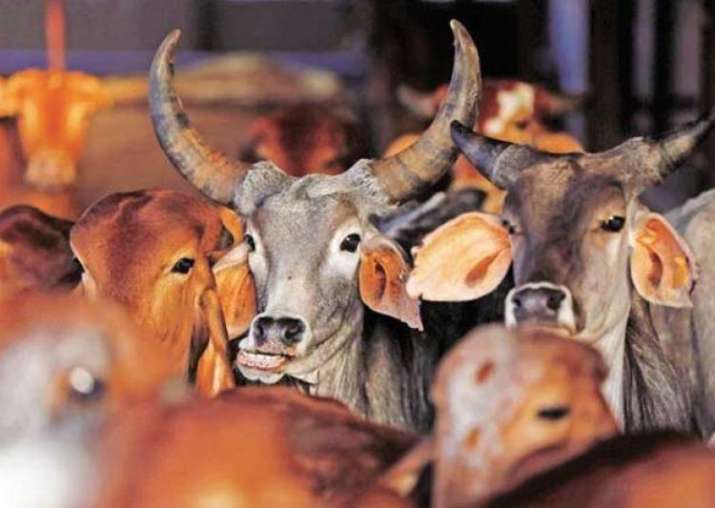 In a development that makes Gujarat the most stringent enforcer of anti-cow slaughter law, the state Assembly today approved a bill that provides for higher penalties and life imprisonment to those found guilty of the crime. The move comes just ahead of the Gujarat Assembly elections slated for later this year.
The amended Gujarat Animal Preservation Act of 1954 also provides for a punishment of 10 years in jail for transporting of cows. In the current law, which was amended in 2011, the maximum jail term for cow slaughter was seven years.
The new law also provides for a significant hike in the penalty for the offence from Rs. 50,000 now to Rs 1 lakh to Rs 5 lakh. Besides the permanent confiscation of the vehicle being used for the act, the crime will also be made cognizable and non-bailable.
Cow slaughter is already an offence in the state under a law passed by Gujarat when Narendra Modi was Chief Minister. In 2011, the state government had imposed a complete ban on slaughtering and transportation of cow and progeny by amending the Gujarat Animal Preservation Act, 1954.
Under the act, offenders faced imprisonment up to seven years and fine up to Rs 50,000. Besides, police could seize the vehicle used for transportation for six months.
However, despite over 1,000 cases registered annually in the past six years, there has been no conviction partly due to the long-drawn legal process and partly because of the existing law that carries provisions for bail.
The development is also being seen as a push by the BJP to woo Hindu voters before the upcoming elections, with the promise of more stringent cow protection norms being a regular feature for Chief Minister Vijay Rupani.  
"We had fought a case in the Supreme Court to bring a law in Gujarat to save cows. Now, we want to make this law stricter. We will introduce a bill in the ongoing budget session of the assembly," Rupani had said on March 12 in Junagadh at a function organised by Swaminarayan Sect, whose followers include a significant number of Patidars, or Patels.
There is also a view that the BJP is looking to replicate the success of Uttar Pradesh in the upcoming Gujarat Assembly elections through the decision.