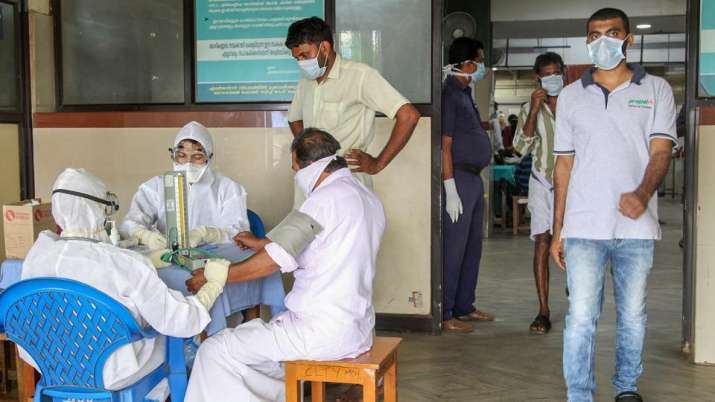 Nipah Update: 86 persons under medical observation, says Kerala Health Minister
Kerala's Health and Family Welfare Minister K K Shailaja was quoted by The News Minute as saying that 86 persons who interacted with the patient have been kept under medical observation.
Nipah Update: Kerala CM Vijayan closely monitoring the situation 
Chief Minister Pinarayi Vijayan said on Monday that the Kerala government was taking precautionary actions and closely monitoring the situation after a suspected case of Nipah virus was reported in Kochi. "The government is closely monitoring the current situation," Vijayan said in a Facebook post and urged everyone to follow the instructions of the Health Department.
"No one needs to be afraid. Be alert. The Health Department is all set to face any situation," he said.
Nipah Update: As Kerala awaits blood report of the youth suspected to be infected by the Nipah virus, the state administration has swung into action.
The Ernakulam health authorities said the Pune Virology Laboratory results were expected later in the day.
India TV contacted the Virus Research Centre in Pune but could not get any comment. 
Also Read: Nipah virus: Precautions, do and don'ts | All you need to know
Meanwhile, the youth is being treated at a private hospital near Kochi. Health Minister K.K. Shailaja has negated claims made by the online media that the youth under treatment is a Nipah positive patient.
Stay with our Live Blog as we will bring you all the latest updates from Kerala.
Also Read: Nipah scare in Kerala: Report on infected youth expected today