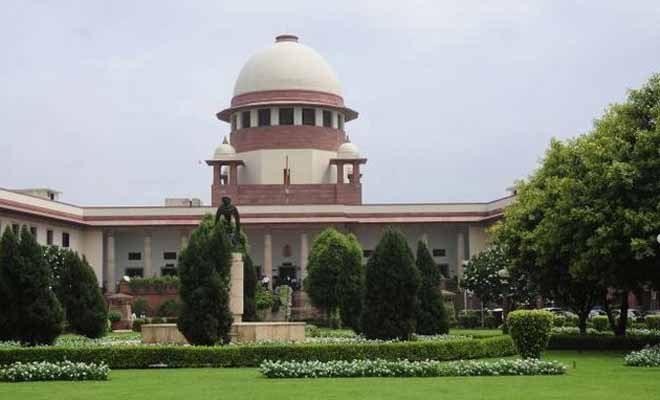 Five accused persons in the Kathua rape-and-murder case are all set to file a fresh petition in the Supreme Court (SC) seeking handing over of the probe to the Central Bureau of Investigation (CBI).
According to Ankur Sharma, the lawyer of five of the accused in the case, the petition will be filed in the Supreme Court in a few days.
On Monday, the apex court had directed that the trail in this case be shifted from Jammu to Pathankot in Punjab. 
 "A fresh petition seeking a CBI probe is ready. It shall be filed within a few days (in the Supreme Court)," Ankur Sharma said.
Sharma further said that a detailed counter on behalf of accused Sanjhi Ram, Vishal Jangotra and Parvesh Kumar was filed in the apex court, along with an additional affidavit seeking a CBI probe.
"The fastest way of getting a CBI probe in yesterday's hearing was through our counter and additional affidavit," he said, adding that their main concern was not the shifting of the case, but the CBI probe. 
Denying that Monday's court order was a setback for them, Sharma said that it was a loss for the state government as it wanted the case to remain in Jammu and Kashmir, preferably in Ramban district.
He also added that it was a loss for the victim's family also as it had wanted the case to be shifted to Chandigarh. 
"The court has called for a fast trial of the case on a day-to-day basis. We are hopeful that the trial will be completed in a year," Sharma said. 
The state government's "plot" of introducing 221 witnesses to cause a delay in the trial was busted by the apex court, he said, adding that the case would now be heard on a daily basis. 
"We are hopeful that the case will be transferred to the CBI," Sharma said. 
The body of the eight-year-old victim was recovered from a forest area in Kathua on January 17, a week after she had gone missing while grazing horses in the area. 
The Jammu and Kashmir government had handed over the case to the crime branch, which had formed a Special Investigation Team (SIT) to probe it. 
The crime branch had subsequently filed two separate chargesheets in the case, one against the seven adult accused on April 9 and another against the sole juvenile accused on April 10.
(With agency inputs)