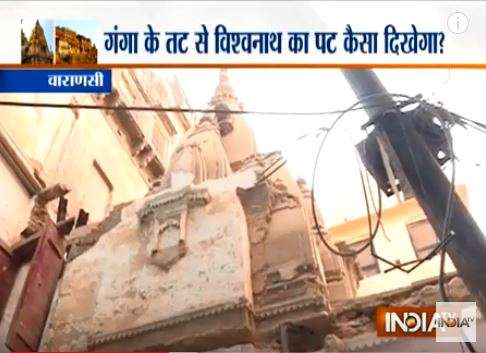 In good news for the residents of Varanasi, work has commenced on Kashi Vishwanath temple corridor, the dream project of Prime Minister Narendra Modi. 
The pilgrims will be able to see the Kashi Vishwanath temple from the banks of Ganga river from next year. The streets leading to the temple are also being widened. Better lighting facilities are being put in place. 
Around 166 homes have been acquired so far to facilitate the completion of Kashi Vishwanath temple corridor project. On Tuesday, the Yogi Adityanath Cabinet decided to acquire 130 more homes. 
At least 25,000 square meter of land would be required for completing Kashi Vishwanath temple corridor. For that, at least 296 homes will have to be removed. Many of these homes are being demolished now.
Watch: Work begins on PM Modi's dream project in Varanasi