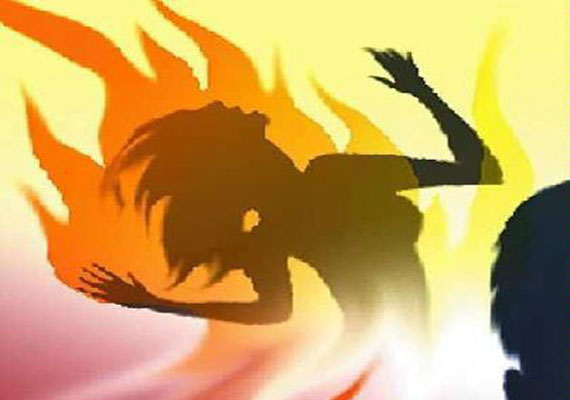 In yet another shameful incident, a 16-year-old girl was set on fire allegedly by five persons in Uttar Pradesh's Kanpur Rural area on Saturday. The accused reportedly barged inside her house during the night and poured kerosene oil, before setting her on fire. 
The neighbours tried to rescue the girl, but she had received 60 per cent burn injuries before the fire was doused. She has been admitted to Halet Hospital in Kanpur, where her condition continues to be critical. 
The incident took place when the girl had gone to fetch water for her home from a local handpump. The accused youths allegedly had an argument with the girl over a minor issue, the reports said that they also beat and abused her. When the girl tried to run back to her house they followed her, forcefully barged in her house and set her on fire, the reports said.
The police have launched an investigation, three accused have been arrested.
Watch video: 16-year-old girl set ablaze in Kanpur, 3 accused arrested