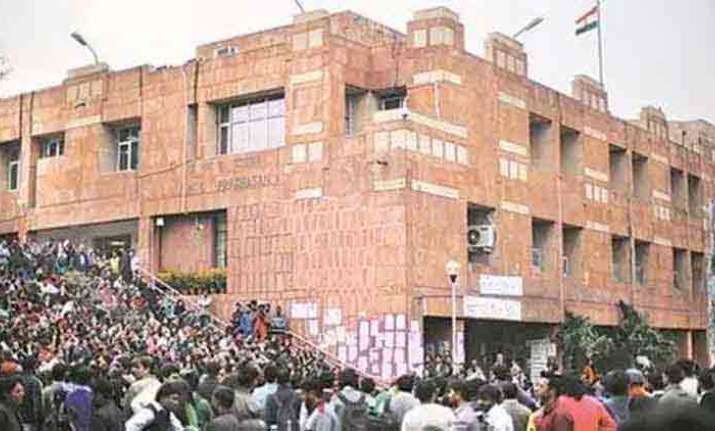 Four students of the Jawaharlal Nehru University have been slapped with fines of Rs 20,000 each for allegedly blocking a road near the administrative building to protest against compulsory attendance. 
A circular issued yesterday by chief proctor Kaushal Kumar to the students said, "There is a prima facie evidence that you were involved in blocking the road near the administrative block since February 5 due to which inconvenience is caused to students, teachers, staff and school children." 
The circular added that the vice-chancellor, in exercise of powers vested under statutes, has ordered to impose fines of Rs 20,000 each on the four students. 
All the four students are also members of Congress-backed National Students Union of India. Also, while the hostel facility has been withdrawn for a student for two semesters, the three others have been given hostel transfers. The chief proctor was not available for comments. 
"We all four belong to minority and are being selectively targeted by the administration. We had just protested against the administration for imposing an arbitrary decision which made attendance compulsory for availing scholarships and fellowships," one of the students Mukesh Kumar said. 
The students have been boycotting attendance, forming human chain and taking to other forms of protest against the compulsory attendance ruling. 
Scores of students also gathered near the administration block in the evening today to regiter their protest.