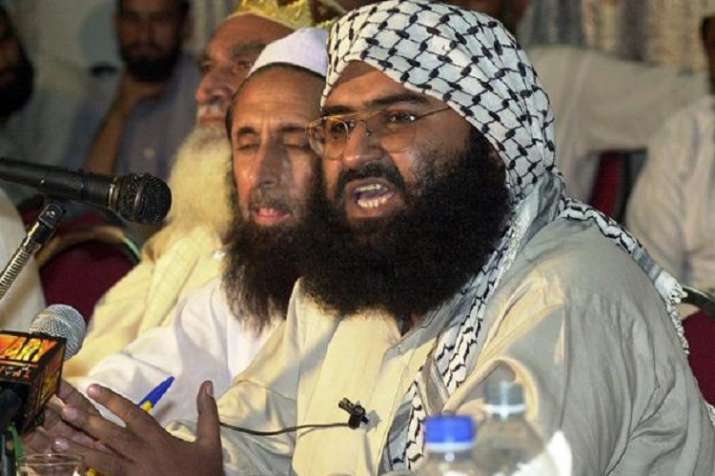 ​Jaish-e-Mohammad (JeM) chief Masood Azhar on Saturday mocked the May 16 ceasefire declaration by the Indian government. Azhar's statements came out in an audio clip released by the JeM, where he is heard addressing a gathering a new recruits. According to intelligence sources, the JeM chief has been stationed in Pakistan's Bahawalpur province, where he is training new recruits under a new programme which started on May 1 earlier this year.
In the audio clip, Masood Azhar is heard saying that the Indian government was forced to declare the ceasefire in Jammu and Kashmir out of compulsion and has left a open space for further infiltration by the JeM militants. Interestingly, JeM had claimed responsibility for the multiple grenade attacks in Jammu and Kashmir on Friday.
Addressing the new recruits, Azhar says; "you must have heard the news of ceasefire in Kashmir, don't worry, this was bound to happen as Jaish was marching. Our friends have not announced ceasefire, they have left open space for Jaish, now these places will witness more firing from our side".
Masood Azhar founded the JeM in 1998. Since its inception, JeM has been on the list of the deadliest terror organisations by India. JeM has been responsible for the 2001 Parliament attacks and the 2016 Pathankot firing. Earlier in November last year, China blocked a bid at the United Nations by the US, France and Britain to list Masood Azhar as a global terrorist citing lack of consensus among the members of the UN Security Council.
The Centre on May 16 had announced a ceasefire in J&K, directing the security forces to halt their operations during the holy month of Ramadan. A week after the declaration, terrorists conducted  a strike, the first since the ceasefire announcement by attacking an Indian Army camp located in the Pulwama district of South Kashmir and killing an Army jawan and a civilian.
WATCH THE FULL VIDEO HERE: