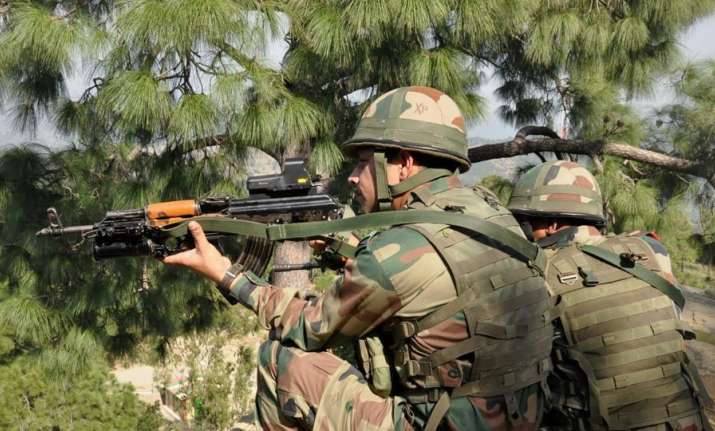 The counter-terror forces' "all-out" offensive launched in Jammu and Kashmir to crush militancy has started gaining results. As any 92 terrorists were gunned down till July 2 this year, against 79 in the corresponding period of 2016.
Notably, the number of terrorists neutralised by counter-terror forces so far this year have surpassed the year-wise figures for 2012 and 2013 when UPA was in power at the Centre. 
In comparison to 72 and 67 terrorists killed in Jammu and Kashmir in 2012 and 2013 respectively, the numbers shot up to 110 in 2014, 108 in 2015 and 150 in 2016 after NDA came to power.

 

"Terrorists killed till July 2 this year are only slightly less than killings through 2014 and 2015," a senior home ministry official was quoted by Times of India as saying. 
"The forces have been given a free hand to track and intercept the terrorists holed up in the valley, before launching intelligence-based operations with due mapping of the target and how to neutralise terrorists with minimum collateral damage," said a home ministry functionary. 
He highlighted the fact that among the 92 terrorists eliminated in Jammu and Kashmir till July 2, most of the targets were prominent and wanted terror operatives. 
Menwhile, the data also shows a sharp decline in the number of infiltration attempts. While 371 infiltration cases were recorded in 2016, the number came down to 124 recorded till May-end this year.