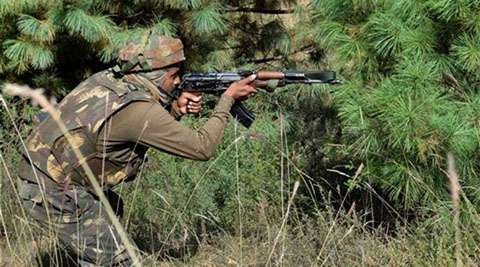 Five security men were injured on Saturday in an ongoing gunfight between militants and security forces on the outskirts of Srinagar city.
Police sources said the five security personnel, including a soldier, a Central Reserve Police Force (CRPF) trooper and three policemen, were injured in the fighting in Mujgund area.
"The injured men have been shifted to a hospital," an official said.
Locals said three houses in the area had been damaged in the fighting.
The fight started after the security forces surrounded Mujgund area following information that militants were hiding there.
"As the cordon was tightened, the militants opened fire, triggering an encounter," a police officer said.