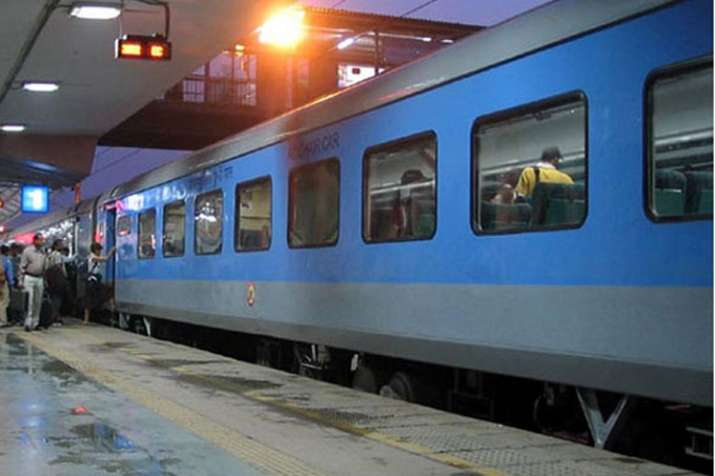 Indian Railway Catering and Toursim Corporation (IRCTC) offers 'tatkal' quota for passengers having last minute journey plans. This quota is quite useful during festive time, when reservations are generally full. It allows passengers to book their tickets only a day in advance of their travel.
IRCTC provides the tatkal ticket booking facility on payment of premium charges. The bookings are made on first-come-first-serve basis.
The tatkal ticket bookings can be easily done online on the official website. These booking are confined to certain time slots. The new rules of tatkal ticket booking by IRCTC have been revised, which may not be known to many travellers.
Mentioned below are the important facts regarding tatkal bookings, as per the latest IRCTC's tatkal ticket booking rules 2018.
Tatkal tickets can be booked online by visiting the official website of IRCTC.
The booking time for AC tatkal tickets begins at 10 in the morning (a day before the journey date).
Booking time for non-AC tickets in tatkal begins at 11 am (a day before the travelling date).
The passenger can claim a complete refund of the booked ticket, in case the train for which the ticket has been booked is late by more than three hours (from the originating point and not the boarding point).
The passenger can claim a full refund in case the coach in which tatkal accommodation is provided has been detached from the train.
Full refund can be claimed in case the passenger is not offered an accommodation in the same class.
The passenger can claim for full refund if he/she is being accommodated in lower class and does not wish to travel in the particular class. The passenger will be refunded the difference of fare along with the difference of tatkal charges if he/she agrees to travel in the lower class.  
Full refund can be claimed if the route of the train is diverted and the passenger does not want to travel.