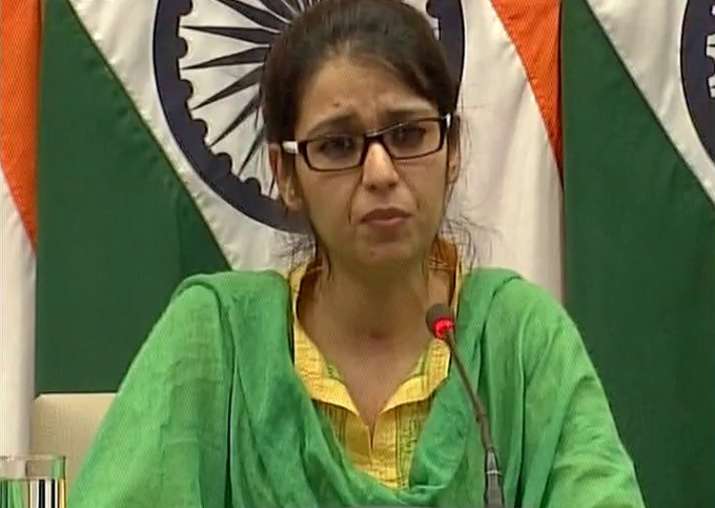 Uzma Ahmed, the Indian national who had alleged that she was forced to marry a Pakistani man on gunpoint, today returned to India through the Wagah-Attari border amid tight security arrangements.
Her return to India comes after a Pakistani court on Wednesday allowed her to go to India. She was brought back by the Indian High Commission in Islamabad.
At a joint press conference in New Delhi, Uzma thanked the government and External Affairs Minister Sushma Swaraj for all efforts to ensure her early return.
"Want to thank Sushma ma'am, high commission officials. I am an orphan, and it is for the first time I have realised that my life is so valuable. It's easy to go to Pakistan, but tough to return. Pakistan is a well of death. Even those who go there after arranged marriage are crying," she said.
Delhi: EAM Sushma Swaraj meets family of Uzma, who said she was forced to marry a Pakistani man at gunpoint. She returned to India today. pic.twitter.com/zWPVBG5jC1

— ANI (@ANI) May 25, 2017
Addressing the media, Swaraj profusely thanked the Pakistani establishment and judiciary for facilitating Indian citizen Uzma Ahmed's return. 
She said though there is tension between the two neighbours, the Pakistan Foreign Office and the Home Ministry played a key role in her return. 
"Uzma is here also because of cooperation of Pakistan's foreign & home ministries. I thank lawyer Shahnawaz Noon who fought her case like a father," Swaraj said.
Swaraj had words of praise for Uzma's counsel Barrister Shahnawaz and Justice Mohsin Akhtar Kiyani of the Islamabad High Court. 
She said while the counsel treated Uzma as his child, the judge dealt with the case on humanitarian grounds and not through the prism of India-Pakistan relations as some people wanted him to. 
"I heaved a sigh of relief as soon as she crossed the Wagah border," she said. 
Uzma, in her early twenties, had approached the Indian High Commission seeking her repatriation to New Delhi. She alleged that she was forced to marry a Pakistani citizen on gunpoint.
Joyed by her return, Uzma's brother Wasim Ahmed said that he was extremely happy to hear that his sister was back.
"Sushma Swarajji always kept us updated on Uzma,made me speak to her once. The Indian government thoroughly helped us,want to thank the External Affairs Ministry," said Wasim.
Indian woman Uzma returned to India via Attari-Wagah border after Islamabad HC's permission, had alleged she was forced to marry a Pakistani pic.twitter.com/fzqNs4Xrpg

— ANI (@ANI) May 25, 2017
A doctor by profession, Uzma filed a plea with an Islamabad court against her husband Tahir Ali, a resident of Buner in Khyber-Pakhtunkhgwa province, alleging that she was being harassed and intimidated by him. She also recorded her statement before a magistrate.
The lady told court that she did not want to leave the Indian High Commission in Islamabad, which she first approached for help, and that she wanted to return to India.
In her detailed statement to the court through her lawyer, Uzma said she was "terribly beaten…tortured physically and mentally and forced to sign on the nikahnama" by Ali.
She also said that Ali had given her sleeping pills and had sexually assaulted her after he received her at the Wagah land border.
Ali had sought court's intervention to meet Uzma in "a free atmosphere", claiming that she had recorded her statement before a magistrate against him under "duress and pressure" from her brother and officials of the Indian mission. When asked by court, Uzma said she did not want to speak to Ali.
On May 3, Uzma had told a magistrate in Islamabad that she had been deceived, tortured and forced to sign marriage documents. Ahmed further said she had taken refuge at the Indian mission because she felt threatened and wanted to return to India.
However, Ali had filed a petition claiming that she was being forcibly kept at the Indian high commission.
Uzma is believed to have met Ali in Malaysia and both fell in love. She travelled to Pakistan on May 1 via Wagah and was forced into marrying Ali two days later.