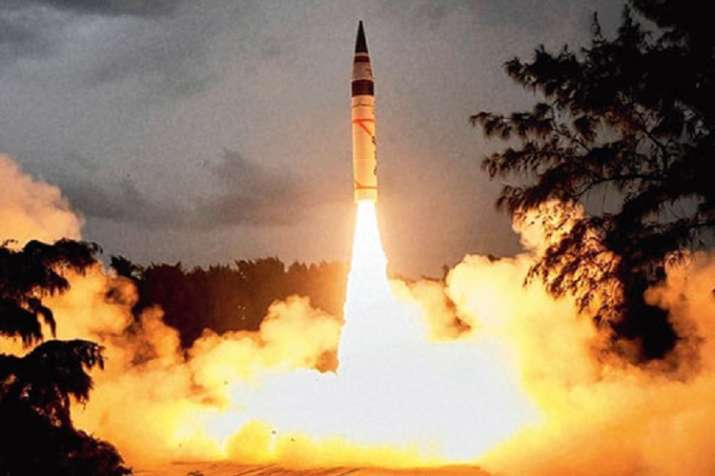 Days after the 20th anniversary of Pokhran - II nuclear tests, India today successfully test-fired Agni-5 from Integrated Test Range (ITR) in Abdul Kalam Island, formerly known as Wheeler Island in Balasore district of Odisha.
The ballistic missile was tested from launch pad number 4 at around 9.50 am. This was for the sixth time the missile was tested successfully. It was last tested on January 18 this year.
The nuclear-capable surface-to-surface missile was fired with a strike range of 5,000 km that can reach almost all parts of China.
The missile will eventually be inducted into the tri-service, Strategic Forces Command, which manages India's nuclear arsenal. With the Agni-5, India will become part of a small group of countries having ICBMs range of 5,000-5,500 km) — only the US, China, Russia and France are known to have ICBMs. 
The Agni-5 is the most advanced missile in the Agni series, because of its navigation and guidance, warhead and engine. The missile has been made in a manner that after reaching the peak of its trajectory it will head down to the earth's surface, towards the target, with increased speed due to the gravitational pull. 
India celebrated the 20th anniversary of Pokhran Nuclear test on May 11. India had carried out five underground nuclear tests in Pokhran in the Thar desert in Rajasthan on May 11 and 13, 1998.