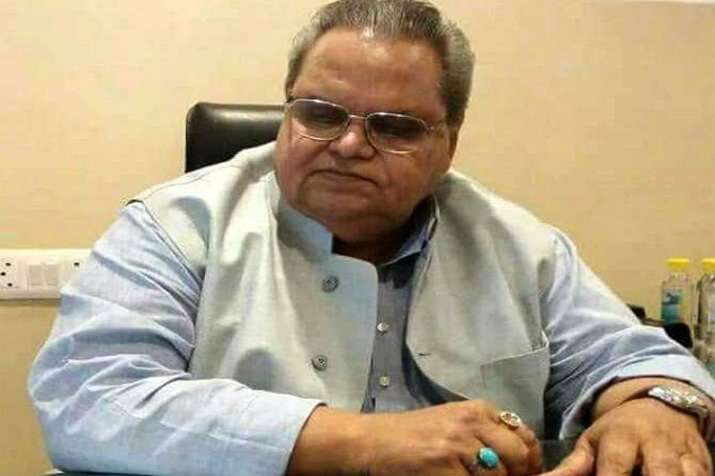 Newly appointed Jammu and Kashmir Governor Satya Pal Malik, in an interview to The Indian Express, has said that 'India has made a few mistakes' which have 'alienated' it from the people of the troubled region. Malik stressed that his priority is to "create an environment of trust" in which the Centre can initiate talks with mainstream parties and even the Hurriyat if they come to the table "without the condition of involving Pakistan".
"Kashmir is not an occupied territory," Malik told Indian Express in an interview.  
"This is not an occupation. It is another matter if someone chooses to use the occupation term. But no, that is not correct. You can say we have mishandled. India has made mistakes, and its mistakes have, in the process, alienated itself. Because of what has happened, India is being presented as an occupation force. But Kashmir is not an occupied territory, it came to us of its own free will ",  he said.
Amid apprehensions and rumour mongering in Kashmir on the status of Article 370 and Article 35A, the state, where panchayat and local body polls are scheduled to be held soon, has been going through a turbulent phase. 
Attempting to quell the tensions over these issues, Malik said  "there is nothing to worry about". "It is possible that we have not kept the promises made at that time but I guarantee that on 370 and 35A, and I have faith in the Indian judiciary, there is nothing to worry about," the Jammu and Kashmir Governor told the newspaper
Asserting that the centre endorses his stand on the Art. 370 and Art. 35A, he said "I am not an elected representative but my stand is that arguments on 35A should be deferred until there is an elected government in power. But even in Himachal (Pradesh) and the (states of) North East, you cannot buy land. Ye kaun sa bada gunaah hai (How is this a major wrong)? These are issues raised due to political reasons."
"I don't have the authority to start a political conversation with the Hurriyat but if they want to come and talk about anything else, my gates are open. I have respect for them but I cannot discuss any issue with them. Kashmir ke maamle mein toh Dilli hi baat karegi unse (only Delhi will discuss Kashmir with them) ", he said. 
"While Narendra Modi is Prime Minister, Jammu and Kashmir will see no political machinations. Elections will be absolutely fair," Malik added.  
He said the perception that security forces will be given a free hand during Governor's rule is incorrect, "In my discussions with all three GOCs, no one has asked for a free hand." He said he is in favour of "wiping out" militancy, not militants.