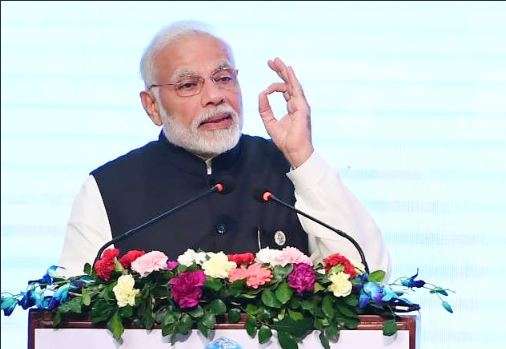 Prime Minister Narendra Modi on Thursday said he had "extensive deliberations" on various aspects of India-Sri Lanka ties during a meeting with President Maithripala Sirisena here, and expressed willingness to assist the country in any way that it desires.
Prime Minister Modi had a positive exchange of views with Sri Lankan President Sirisena on strengthening development cooperation and other areas of bilateral ties, External Affairs Ministry spokesperson Raveesh Kumar said in a tweet.
The two leaders met in the Nepalese capital Kathmandu on the sidelines of the 4th Bay of Bengal Initiative for Multi-Sectoral Technical and Economic Cooperation (BIMSTEC) Summit which is being held from August 30-31.
"Delighted to meet President @MaithripalaS. We had extensive deliberations on various aspects of India-Sri Lanka friendship," Modi tweeted.
"Cementing cooperation with a valued neighbour and close friend. President @MaithripalaS and PM @narendramodi meet on the sidelines of the BIMSTEC Summit in Kathmandu," the Prime Minister's Office tweeted.
Foreign Secretary Vijay Gokhale, during a briefing, said Prime Minister Modi met President Sirisena and the two leaders reviewed a development cooperation that the two countries are undertaking together.
"A number of projects that we are doing in Sri Lanka was discussed and the prime minister reiterated that India is fully committed to ensuring that we will assist Sri Lanka in any way that it desires in taking these projects forward.
"We would like to see the development of Sri Lanka as something to which India has contributed which is of mutual benefit to the region," he said.
The BIMSTEC is a regional grouping comprising Bangladesh, India, Myanmar, Sri Lanka, Thailand, Bhutan and Nepal. The grouping accounts for 22 per cent of the global population.