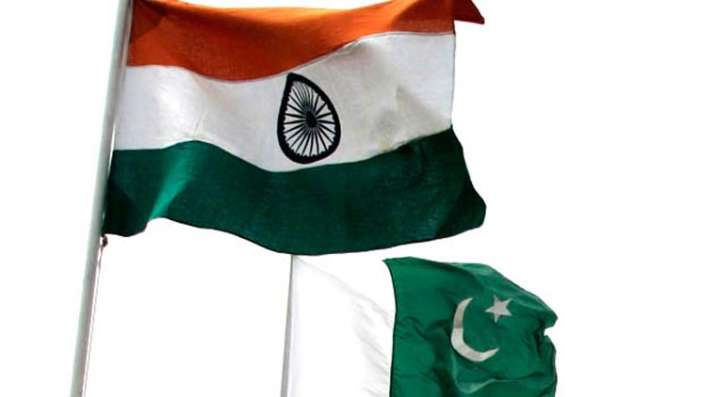 India today formally turned down Pakistan's offer for Foreign Secretary-level talks on Kashmir. 
Responding to Pakistan foreign secretary Aizaz Ahmad Chaudhry's invitation, India's foreign secretary S Jaishankar expressed his willingness to travel to Islamabad but maintained Pakistan has no locus standi in addressing any aspect of the situation in Jammu and Kashmir, which is an internal matter of India, except to put an end to cross-border terrorism and infiltration.
The response was handed over to Pakistan by Indian high commissioner to Islamabad Gautam Bambawale.
"Since aspects related to cross-border terrorism are central to the current situation in J&K, we have proposed that discussions between the Foreign Secretaries be focused on them.
"We have also conveyed that Government of India rejects in their entirety the self-serving allegations regarding the situation in J&K, which is an integral part of India where Pakistan has no locus standi," the sources added.
Pakistani Foreign Secretary Aizaz Ahmad Chaudhry had invited his Indian counterpart S Jaishankar on Monday to visit Islamabad for a dialogue on Kashmir.
Pakistan's invitation was extended amid tension in bilateral ties and 'war of words' between the two sides on the Kashmir issue.
In the recently concluded Monsoon Session of the Parliament, Union Home Minister
Rajnath Singh
had said that the India was willing to discuss only Pakistan-occupied Kashmir (PoK) with Pakistan, and that the question of discussing Jammu and Kashmir with Islamabad just did not arise.
Pakistan has been long accused of training and pushing militants into India, and providing shelter to terrorists like Mumbai attack mastermind Hafiz Saeed, Pathankot IAF base attack Masood Azhar and others.
Last week, while reacting to a statement by Pakistan Prime Minister's advisor on foreign affairs Sartaj Aziz regarding the invitation, India had made it clear that it would talk on "contemporary and relevant" issues in Indo-Pak relations and at this time it included stoppage of Pak-supported cross-border terrorism.
External affairs ministry spokesperson Vikas Swarup had said: "India would welcome a dialogue on contemporary and relevant issues in India-Pakistan relations. At this time they include a stoppage of Pakistani support for cross-border terrorism, infiltration of terrorists like Bahadur Ali.
"Incitement to violence and terrorism across the border, parading of internationally recognised terrorists like Hafiz Saeed and Syed Salahuddin, and sincere follow up on the Mumbai attack trial and the Pathankot attack investigation in Pakistan."
India and Pakistan have been engaged in a war of words over the statements by Islamabad on the situation in Kashmir which is witnessing unrest following the killing of Hizbul Mujahideen terrorist Burhan Wani last month.
Wani was described as a martyr by Pakistan, which has also tried to internationalise the Kashmir issue while India has been maintaining that Pakistan-sponsored terrorism in the valley is the root cause of the turbulence.
(With agencies)