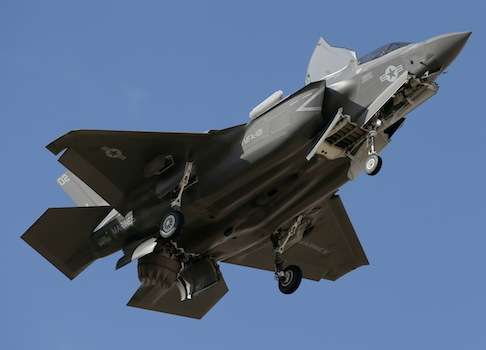 Lockheed Martin is now expected to offer its latest 5th generation F-35 fighter jets to India after New Delhi conveyed its reluctance to opt for F-16 aircrafts.
According to a report published in The Financial Express, a high level delegation of several American defence companies including Lockheed Martin and Boeing, under the leadership of Frank Kendall, US undersecretary of defence for acquisition, technology and logistics will be visiting India on July 27.
The US delegation would review high-end technologies transfer to India  to strengthen New Delhi's military capabilities.
The FE report says that in addition to Lockheed Martin and Boeing, the US delegation would also include companies like General Atomics, Honeywell and Raytheon.
Lockheed Martin and Boeing have been offering shifting of whole production facilities to India for the F-16 and F-18 'Hornets'.
However, FE quoted its sources as saying that Lockheed Martin has been told by the authorities that India is not keen on F-16s.
Lockheed Martin is now expected to offer F-35 fighter jets to Indian Air Force to meet its requirements for 90 more combat fighter jets in addition to 36 Rafale fighter aircrafts that India is currently negotiating with France.