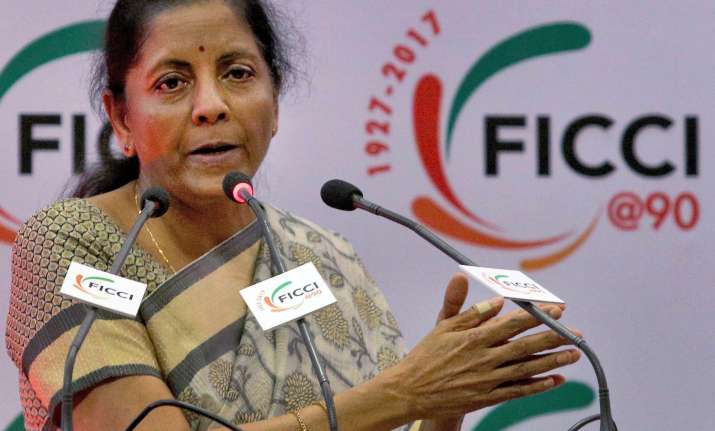 India is keeping a watchful eye of all the developments in the neighbourhood, Defence Minister Nirmala Sitharam said on Thursday in the light of Sri Lanka's hand over of Hambantota port to China on 99-year lease. 
Even as the defence minister did not comment on the specific incident, her remark is significant as Chinese control over sea port in India's backyard is a major cause of concern. 
The strategic port of Hambantota not only strengthens China's ambitious plans of One Belt One Road intiative, but also upsets India's maritime security dynamics. 
On Saturday, the government of Sri Lanka completed the formal handover of the strategic port of Hambantota to China, which will take control of the facility on a 99-year lease.
Hambantota International Port Group (HIPG) and Hambantota International Port Services (HIPS), two new companies set up by the China Merchants Port Holdings Company and the Sri Lanka Ports Authority, will own the port. Hambantota, which sits on Sri Lanka's southern coast, provides access to critical Indian Ocean sea lanes.
In addition to Sri Lanka, Beijing has made important inroads in the Maldives, which concluded a free trade agreement with Beijing at the end of November. China's acquisition of Hambantota port, according to assurances given by the Sri Lankan government, is purely intended for civilian purposes. 
Meanwhile, MoS Defence Subhash Bhamre expressed confidence that India was within control of its region in Indian Ocean, specially after the addition of new indigenous submarine on Thursday. "We are aware of that and that is why the program of P-75 and P-75I (Kalvari Class submarine) will definitely take care of Indian Ocean region," Bhamre said over question of China foraying into Indian backyard. 
Earlier in the day, PM Modi commissioned the INS Kalvari, first submarine of the series of Project 75 and with state of art facilities and combat facilities. Even though the it took 17 years to compelete the first submarine, Bhamre said that by 2020, all the six submarines will be commissioned.