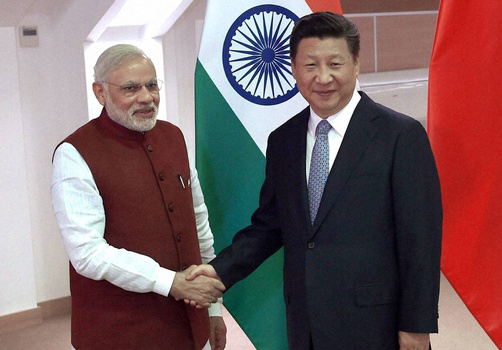 India has effectively expelled three journalists of China's official news agency, Xinhua, by refusing to renew their visas to work in the country. The move could further strain already sour relationship between two countries.
The visas of the three journalists, Delhi-based Bureau Chief Wu Qiang and two reporters in Mumbai Tang Lu and Ma Qiang , are expiring at the end of this month. All the three had sought extension of their stay by a few months till their successors arrive.
However, the embassy sources said the Indian government has turned down the request. The embassy has taken up the matter with the External Affairs Ministry.
The extension to visa of the three journalists were denied after "concerns" flagged by the intelligence agencies, a report in Times of India said.
The report by intelligence agencies said that the three journalists were suspected of impersonating other people and visiting restricted facilities under assumed names, the TOI report quoted sources.
The decision by the government comes amid the rising tension between India and China after the later vetoed India's entry into Nuclear Suppliers Group last month.