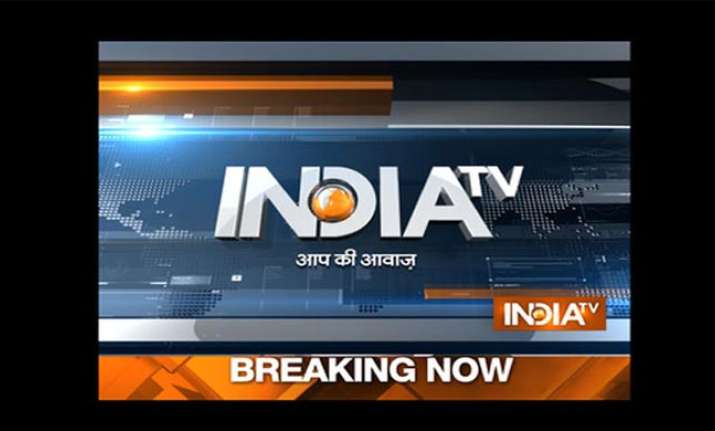 National News
Preserve CCTV recordings of branch operations, currency chests from Nov 8 to Dec 30: RBI to banks
As the crackdown on black money and illegal exchange of demonetised Rs 500 and Rs 1000 notes continues, the Reserve Bank of India (RBI) has advised all banks across the country to preserve the CCTV recordings of operations at bank branches and currency chests for the period from November 08 to December 30, 2016.
Non-issue, says Rijiju on report implicating him in Rs 450 cr 'scam'
Union Minister of State for Home Affairs Kiren Rijiju, his cousin Goboi Rijiju are among the several top government officials named for their alleged involvement in a Rs 450 crore scam in the construction of two dams for a 600-MW hydro-electric project in Arunachal Pradesh, reports The Indian Express.
Demonetisation biggest scam of the year: Chidambaram tears into Centre
Stepping up his attack against the central government over the currency ban, former Union Finance minister P.Chidmabaram today dubbed demonetization as the biggest scam of the year and sought its investigation.
NIA court convicts Yasin Bhatkal, four other Indian Mujahideen terrorists in 2013 Dilsukhnagar twin blasts case
In a move that marks the first ever conviction of the terror outfit, a special NIA court on Tuesday pronounced five Indian Mujahideen terrorists including Mohammed Ahmed Siddibappa alias Yasin Bhatkal guilty of involvement in the 2013 twin blasts at Dilsukhnagar which had claimed 18 lives.
UP polls: BJP plans to counter demonetisation heat with 2,000 hoardings, slogans and songs
In a bid to counter the opposition's tirade and a mixed reaction from the public over the demonetisation drive, the Bharatiya Janata Party (BJP) is leaving no stone unturned for the upcoming elections in the crucial state of Uttar Pradesh.
International News
Donald Trump picks Exxon Mobil CEO Rex Tillerson as US Secretary of State: Report
President-elect Donald Trump has decided to appoint Exxon Mobil CEO Rex Tillerson as his administration's Secretary of State.
World Bank halts Indus treaty processes started by India, Pakistan to resolve dispute
In a major development, the World Bank has paused the separate processes initiated by India and Pakistan under the Indus Waters Treaty to allow the two countries to consider alternative ways to resolve their disagreements.
Trump's Twitter attack costs Lockheed-Martin Rs 27,000 cr in market value
US President-elect Donald Trump's attack on Monday slamming large defense contractors, including jet manufacturer Lockheed Martin for "out of control" costs, sent the aerospace giant's shares tumbling, wiping out $4bn (Rs 27,000 crore) from the company's market value.
Business News
Demonetisation: Arun Jaitley hints at lower tax rates due to digital payments
Finance Minister Arun Jaitley today hinted at lower direct and indirect tax rates in the future as transactions would be substantially digital which would result in higher tax revenues from unaccounted wealth coming into the system.
India's November retail inflation falls to 3.63 pc amid cash crunch
Amid the unprecedented cash crunch following Centre's demonetisation move, India's annual retail inflation eased last month to 3.63 per cent from 4.20 per cent in October and 5.41 per cent reported during the corresponding period last year.
Reliance Jio to launch 'Pokemon GO' in India on Dec 14
There is some good news for India's gaming lovers as Reliance Jio Infocomm Limited (Jio) will be introducing the famous augmented reality (AR) game "Pokemon GO" in the country starting December 14.
Entertainment News
Making of 'Dangal': After 'Haanikarak' Aamir and his 'Dhakkad' daughters, Sakshi Tanwar reveals her cards
'Dangal' is one of the most anticipated movies of the year. The videos of Aamir's transformation and his Dangal girls' struggle attracted many but people didn't get to see actress Sakshi Tanwar in those videos. Now, superstar Aamir khan has recently shared a behind-the-scene video which is all about his on-screen wife Sakshi Tanwar.
Get to know Nia Sharma, Asia's third sexiest woman, through her Instagram clicks
TV actress Nia Sharma beat silver screen actress Alia Bhatt to emerge the third sexiest Asian woman alive in a poll that was conducted by Britain's Eastern Eye newspaper recently.
'The Ghazi Attack': Rana Daggubati looks dapper as naval officer in the first look
Actor Rana Daggubati, who rose to stardom with 'Baahubali', will next be seen in 'The Ghazi Attack' that is based on the real life incidents of 1971. Rana's look from the film was released recently and needless to say, the actor looked dapper as naval officer.
Sports News
Pankaj Advani wins his 11th World Billiards Championship title
Ace Indian cueist Pankaj Advani has won his 11th World Billiards (150-Up format) Championships title. In the summit clash in Bengaluru on Monday, he defeated Singapore's Peter Gilchrist.
Cristiano Ronaldo beats Lionel Messi to win Ballon d'Or for fourth time
Real Madrid forward Cristiano Ronaldo has won the prestigious Ballon d'Or for a fourth time, beating his Barcelona's Lionel Messi to bag world football's top individual prize for 2016.